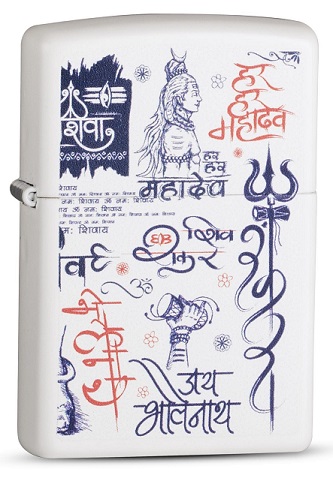 Classic – SKU:214.CI407528  INR 4,860

The mystiqueof Lord Shiva has inspired love and awe amongst millions of people across the globe.Though Lord Shiva is better known to most people as 'Rudra' – a ferocious god, he is also known as 'Sambhu' – the one who brings happiness. Drawing inspiration from his mysterious charisma and allure, Zippo has launched a range of windproof lighters which are set to be a crowd favorite.
Classic – SKU:214.CI407530  INR 3,880
The windproof lighters have been so designed to represent the many attributions given to Lord Shiva.While the white background of the lighter represents the 'Kailash Parbat' – Shiva' dwelling place, on the face of the each lighter various aspects which symbolize his persona have been captured artistically.
These scratch resistant lighters are not onlythe perfect style accessory but also come with a lifetime guarantee. So share a mementowith your loved ones which will be cherished forever.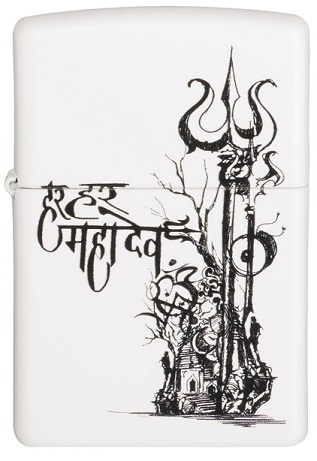 Classic – SKU:214.CI407529  INR 3,550
Choose from an array of new designs available on theZippo India website http://www.zippo.in/, and in the 28 William Penn stores and 3 shop-in-shop operations across 10 cities.
Zippo: more than a lighter
With 86 years of history, Zippo has an influential and dedicated fan base. The brand has transcended its functional benefits to become a cultural icon and regularly features in films around the world.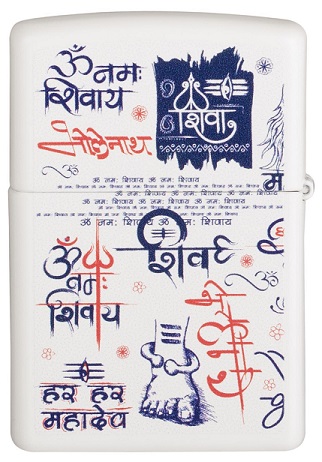 Back Side
The unique designs, date stamping, affordability and rich history of the Zippo lighters make them a great item to collect.  The number of collectors and lovers of Zippo lighters continues to increase daily. In the United States alone it is estimated that there are around 4 million Zippo windproof lighter collectors and there are 11 official collectors' clubs worldwide.
About Zippo
Zippo markets in more than 180 countries and is one of the most recognized brands in the world. Based in Bradford, PA, Zippo has produced over 550 million windproof lighters since 1932, each backed by an unparalleled lifetime guarantee. Zippo's diverse product line includes lighter accessories; butane candle lighters, fragrance for men and women, and a robust line of heat and flame products for outdoor enthusiasts.  Zippo also owns the Bradford, PA-based W.R. Case and Sons Cutlery Company, who marked its 125th year in business in 2014. For more information, visit zippo.com or follow us on Facebook and Twitter.