The finale of this music reality competition will be held on 14th April at Jawaharlal Nehru Stadium in Chennai, 6:00 PM onwards

The finale will be streamed live, only on Zee Tamil and Zee Tamil HD
Leading Tamil General Entertainment Channel (GEC), Zee Tamil has announced the Grand Finale of its leading non-fiction music reality show – Sa Re Ga Ma Pa. The show will be held at Jawaharlal Nehru Stadium on 14th April 2018, 6 PM onwards and will be telecasted live for its viewers around the world, 7 PM onwards, only on Zee Tamil and Zee Tamil HD. Launched in October 2017, the show has served as a leading platform to showcase the best of musical talent across all age groups, and has carved a niche' position in the hearts of Tamil music enthusiasts around the world.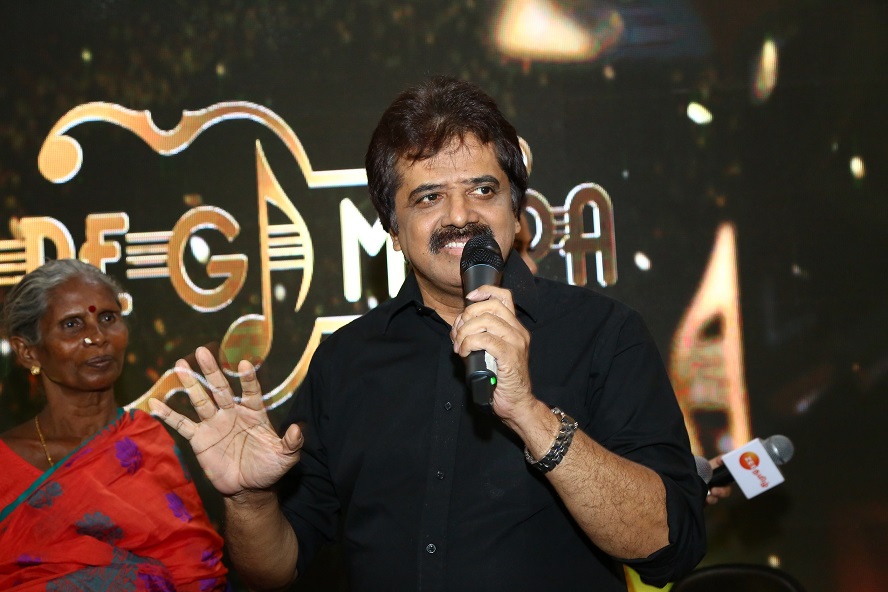 Of the 20 contestants that were chosen to participate in the show, the top five finalists who are set to battle for the Sa Re Ga Ma Pa title include Varsha, Srinidhi, Sanjay, Jaskaran Singh and Ramani Ammal whose voices are known to create magic by transcending all known boundaries of entertainment. The title winner of Sa Re Ga Ma Pa will be chosen by accounting for the marks awarded by the three judges, jury members and popular voting by the public and will go on to win ahouse worth 40 lakhs and prize money.
The show will be hosted by the vivacious Archana Chandhoke and stunning Deepak Dinkar in the presence of the show's most esteemed panel of judges, playback singer and music composer Vijay Prakash, popular playback singer Karthik and evergreen playback singer Srinivas, with over 14 jury members including Nirmala, GatamUmashankar and Mohan Vaidhya who have been an instrumental force in guiding the talent of all the contestants.
Post the grand reveal of the 5th finalist on Saturday–who was none other than Jaskaran, the boy all the way from Punjab who has mesmerized every Tamilian with his immaculate pronunciations–the 5 finalists along with judge Srinivas and anchor Archana met with fans and well-wishers in a special meet-and-greet session organised at Express Avenue Mall on Sunday, 8th April 2018.
Passes for the Grand Finale can be collected at the Zee Tamil office in Chennai:2nd Floor, Olympia Platina, Guindy, Chennai – 600032
Viewers can continue to vote for their favourite singers by giving a missed call to the below numbers to vote for their favourite contestants –
04071015310 – Varsha
04071015309 – Srinidhi
04071015314 – Sanjay
04071015302 – Jaskaran
04071015304 – Ramani Ammal
About Zee Tamil
Zee Tamil is the Tamil General Entertainment Channel of Zee Entertainment Enterprises Ltd (ZEEL). Launched in October 2008, Zee Tamil offers a variety of shows that cater to the entertainment preferences of Tamil audiences across the world. From fiction shows to reality shows and talk shows, the channel with its multi-genre offerings is widely accepted as the one-stop family entertainment destination. Zee Tamil has created multiple blockbuster shows like Mr & Mrs. Khiladis, Junior Super Stars, Dance Jodi Dance, Sa Re Ga Ma Pa whose unique and never-seen-before formats have appealed to viewers across age groups. The holistic mix of content and programming options make Zee Tamil one of the fastest growing Tamil GECs in Tamil Nadu.
 Zee Tamil is well connected across all cable and digital platforms. The channel is also available on ZEEL's digital and mobile entertainment platform, ZEE5.