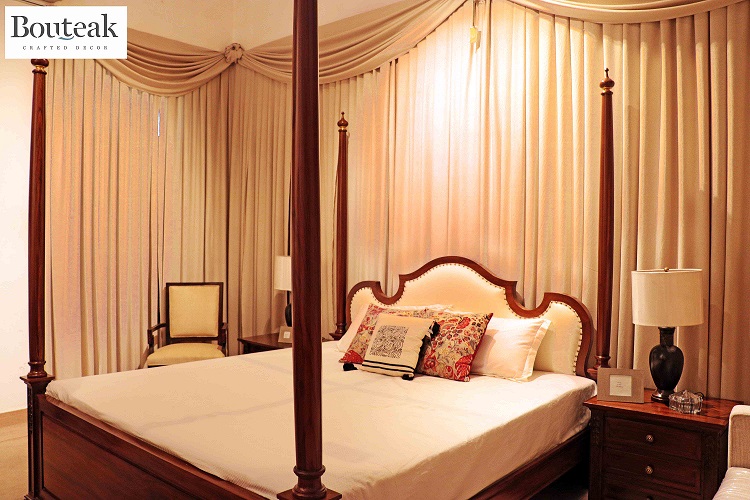 Bouteak has re-crafted the hallowed Four-Poster Bed to enhance modern bedrooms with a touch of antique-inspired beauty and novelty. The four-poster bed is a large classic decorative bed, with a tall post at each corner: hence the name. A four-poster bed was very popular with the aristocracy (Lords and nobles) in the medieval ages. It usually included an elaborate canopy and curtains, to give them warmth and privacy. Today, these beds provide matchless comfort and regal connotations, with elements of luxury: the posts are merely a décor element!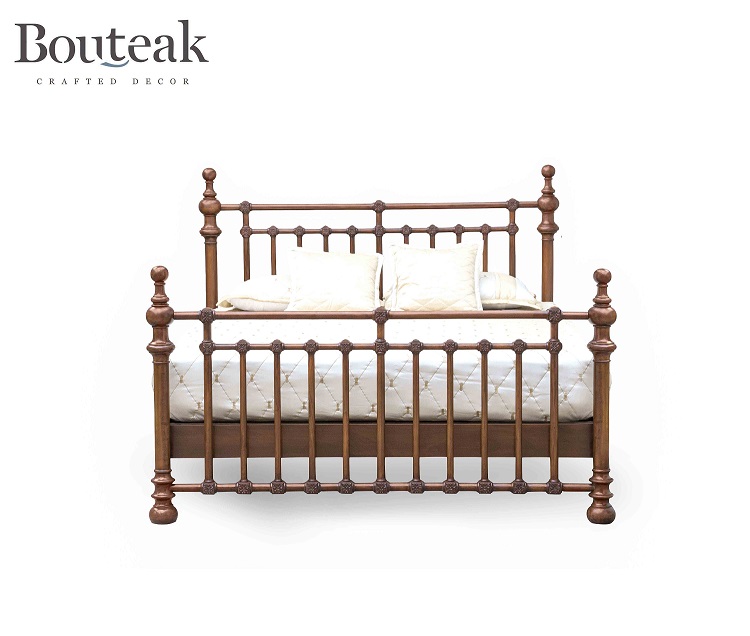 One can choose from: a modern- looking bed with a hint of panache in the padded and curvilinear headrest or go for an exotic four-poster bed with clean lines for the bed-posts, but a trellis-inspired curlicue design for the head-board. If you want a modern marvel of re-invented classical style: Bouteak's elegant woodwork allows this four poster bed to fit into any modern bedroom with ease. For aficionados who want repose on an ornate, resplendent, four poster bed with jhali-work, scrolls, heraldic motifs, floral garlands: you can't match the opulent grandeur of Bouteak's most elaborate bed! Whichever bed you choose, your sweet dreams will be given flight with visions of regal glory! www.bouteak.in
Experience Bouteak at:
Bouteak, 1st floor, No. 6, Rutland Gate, 4th street, Nungambakkam, Chennai – 6, Tel.: 044 2833 2766.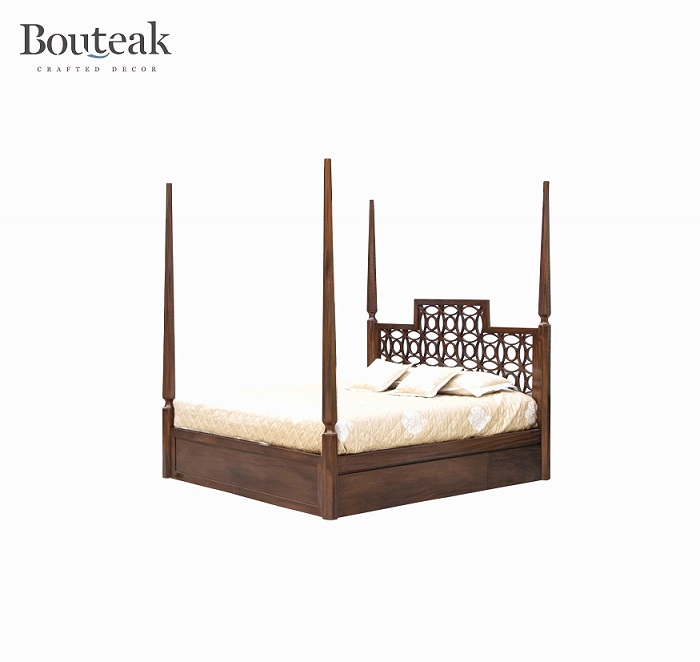 ​Please find attached the press release and images for the same.
It would be great if you could incorporate it.