Female health tracking to help women better understand the connection between their menstrual cycle and overall health[i]

Quick replies to mobile device messages with select emojis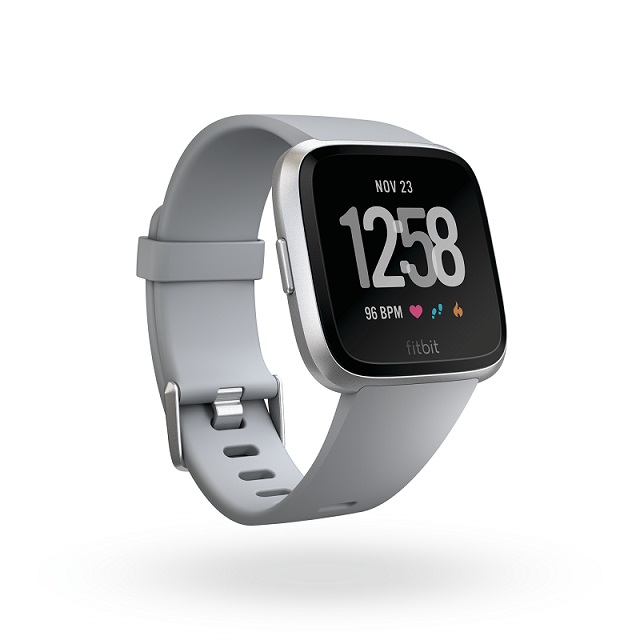 Fitbit, Inc. (NYSE: FIT) the leading global wearables brand, announced today the availability ofFitbit Versa™in India across major retailers and online for INR 19,999. Versa is our lightest smartwatch, featuring a modern design, advanced health and fitness features, 4+ day battery life,[ii] smart features people want most and cross platform compatibility – all at a competitive price.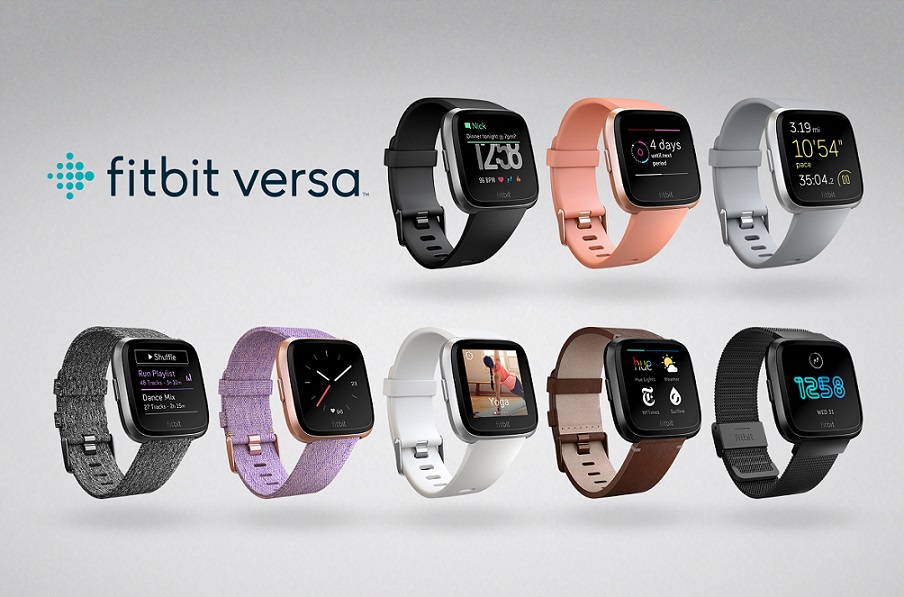 Beginning in May, these new Fitbit features will be available:
Quick replies: Android mobile device users can respond to messages on the go using Fitbit Versa and Fitbit Ionic ™ Create and send up to five custom pre-populated quick replies of 60 characters or less to text messages and messenger apps like WhatsApp and Facebook Messenger.
Female health tracking: Available to all adult users who identify as female in the Fitbit® app to track their menstrual cycle and symptoms.i Makes it easier to manage their cycle with a more complete picture of health and fitness data all in one place. Versa and Ionicusers will also be able to view female health tracking information on-device.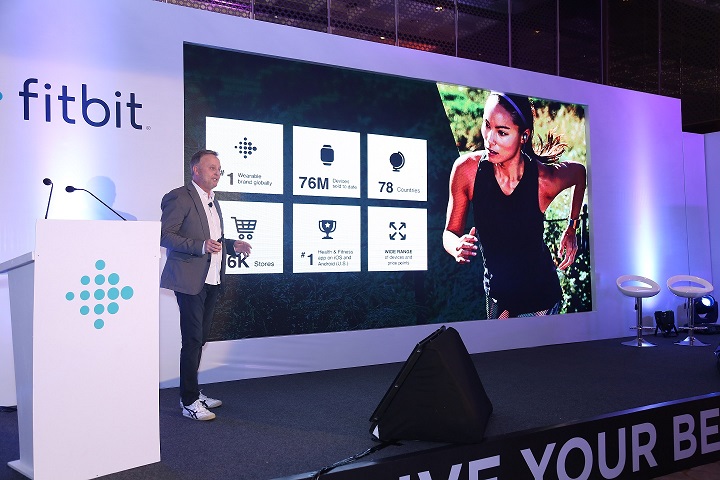 "We're thrilled for consumers around the world to experience Versa, a beautifully designed smartwatch for all with advanced health and fitness features, access to our large global social network and smart features people find most useful at an approachable price," said James Park, co-founder and CEO of Fitbit. "We believe Versa is a smart watch that will have mass appeal, attracting new audiences and helping us capture a previously untapped segment of users in this growing wearables category."
Powered by Fitbit OS 2.0, Versa makes your daily and weekly health and fitness data even more accessible on the go with a redesigned dashboard, which delivers action-oriented motivational messages, tips and tricks and support to help you stay on track to reach your goals. Advanced health and fitness features include personalized on-device workouts with Fitbit Coach,[iii] enhanced 24/7 PurePulse® heart rate tracking, 15+ exercise modes including automatic SmartTrack™swim tracking with water resistance up to 50 meters, and automatic sleep stages tracking.
In addition to new quick replies for Android users, smart features you need include: app, calendar, call and text smartphone notifications; access to Fitbit's growing App Gallery now with more than 650 popular brand, developer and Fitbit Labs apps[iv], and customizable clock faces; wallet-free payments via Fitbit Pay, supported by more than 60 banks and card issuers in 15 countries and on-device music for more motivation with access to Deezer,[v] and personal music playlists. All of these features come with 4+ days battery life,iii and like all Fitbit devices, Versa is compatible across Android, iOS and Windows devices[vi].
Pricing and availability
Fitbit Versawill be available in black with a black aluminum case, grey with a silver aluminum case, or peach with a rose gold aluminum case. Fitbit Versa is now available in India from May 13, 2018 across Reliance Digital, Croma, Helios and other major retailers offline and exclusively online on Amazon India for INR 19,999. Fitbit Versa Special Edition will also retail for INR 21,999and accessories range from INR 2,499to INR 8,999.
To help the whole family become active together, Fitbit will be releasing its first activity tracker for kids, Fitbit Ace™, in Q2 2018.
[i] Female health tracking is available to adults 13 and over in the U.S.; ages may vary by country. Coming in May 2018 for iOS and Windows; coming to Android users in Q2 2018.
[ii] Battery life use varies with use and other factors; 7+ hours playing playback and using Connected GPS.
[iii] Additional content available with a subscription to Fitbit Coach.
[iv] Because Fitbit Labs content is experimental in nature, users may experience minor issues, and the time period for which apps and clock faces are available may be limited.
[v] Requires Deezer subscription, which is available free to Fitbit users for three months; available globally.
[vi] See list of compatible devices at Fitbit.com/devices.