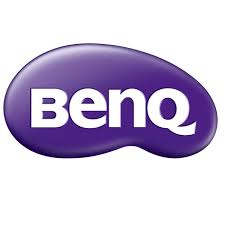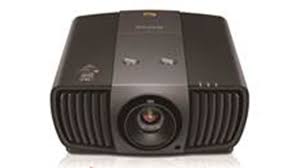 BenQ Outpaces the Competition with a 41.6% Market Share in 2018 Q1

Delhi, India May 17, 2018 –BenQ, the Worldwide No.1 DLP Projector brand, led the market trends in early 2018 with an unprecedented growth in 4K projector sales in India. In 2018 Q1 sales results of BenQ 4K projectors achieved a market share of 41.6%, while achieving market share 41.8%* in the Asia Pacific, Middle East region and Africa region.  This is thanks to BenQ's unique Cinematic Colour technology that offers long-lasting accurate colours that boost customer preference for the brand. These latest numbers not only established BenQ projectors as a global class leader, but also as the number-one brand in the 4K projector segment.
"BenQ Cinematic Colour Technology embodies our belief in conveying the truest colour and imparting the deepest feelings to the viewer." said Rajeev Singh, Managing Director, BenQ
India. "BenQ will continue to embrace innovative technologies, to offer the new 4K home projectors for AV professionals, home cinema users and people who are looking for big screen home entertainment, to bring the 4K HDR immersive viewing experience to all homes." Rajeev added, "In May, BenQ is bringing the best sports-watching 4K projector TK800 with the exclusive Sports mode, HDR, high brightness and vivid colours to make match viewing a total joy for every sports fan to immerse him/herself in the global spectacle."
n  About BenQ Corporation
Founded on the corporate vision of "Bringing Enjoyment 'N' Quality to Life", BenQ Corporation is a world-leading human technology and solutions provider aiming to elevate and enrich every aspect of consumers' lives. To realize this vision, the company focuses on the aspects that matter most to people today – lifestyle, business, healthcare and education – with the hope of providing people with the means to live better, increase efficiency, feel healthier and enhance learning. Such means include a delightful broad portfolio of people-driven products and embedded technologies spanning digital projectors, monitors, interactive large-format displays, audio products, cloud consumer products, mobile communications and lifestyle lighting. Because it matters.
n  About BenQ Group
The BenQ Group is a $25+ billion powerhouse comprised of nearly 20 independent companies operating in over 30 countries across numerous industries with a combined workforce of over 100,000 employees.  Each Group member is a recognized leader in its own field, contributing to the BenQ Group's vast resources, broad R&D, and distinct strategic strengths.  By leveraging each company's vertical specialization to create true scale across horizontal markets, the BenQ Group controls a highly efficient value chain with the unrivaled ability to deliver critical components and world-class solutions in the following industries: TFT-LCD, green energy, fine chemicals and advanced materials, lighting, IC design, precision components, system integration, branded business, and service.  The Group is committed to profitable and sustainable businesses that share its long-standing vision of Bringing Enjoyment 'N' Quality to Life.
The BenQ Group companies are:  BenQ Corporation, AU Optronics Corporation (world's top manufacturer of large-size TFT-LCD panels), Qisda Corporation, Darfon Electronics Corporation, BenQ ESCO Corp., BenQ Materials Corp., BenQ Guru Corp., BenQ Medical Center, BenQ Medical Technology Corp., BenQ AB DentCare Corp., Daxin Materials Corp., Dazzo Technology Corp., Darwin Precisions Corp., Lextar Electronics Corp., LILY Medical Corp. and Raydium Semiconductor Corp..