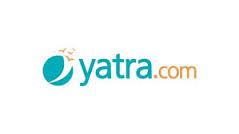 Survey reveals that more than 58 per cent people plan to travel internationally despite the rupee depreciating against the USD

04, June 2018, Chennai: A survey by Yatra.com, one of India's leading online travel portals, brought forth the high spirits of Indian travellers despite the depreciating rupee against US dollar. The survey showed that more than 58 per cent of respondents remain unaffected by the dip in the rupee and continue to pursue their holiday plans.
Looking beyond the US Dollar exchange rate, the stable Euro is attracting Indian travellers. Europe (42%) has emerged as a destination of choice, closely followed by South East Asian countries, including, Thailand, Singapore, Malaysia (30%). The strengthening of the US dollar against Indian rupee has also adversely impacted America as a choice of destination for vacation. However, 51.5 per cent respondents are optimistic for the rupee to rise to plan their holiday.  A fascinating fact that cropped up was that around 51 per cent of the respondents are looking to compromise on shopping followed by air travel in terms of looking at budget carriers in order to cut cost and manage their budgets for their holidays.
This survey clearly showcased how holidays and travel have become a priority amongst Indians. A whopping 48.5 per cent said that the fall in rupee does not matter and that they would go on a holiday anyway. When asked whether they would travel within India instead of International, 26 per cent said yes, while 32 per cent said it will depend on the overall expense of the trip.
Sharat Dhall, COO (B2C), Yatra.com, commented, "The market is still upbeat on holiday travel despite the depreciation in the rupee against the US Dollar. Summer being the traditional travel season nationwide, Indian travellers tend to book their holidays well in advance, often locking in prices ahead of time with package deals. Travellers who will plan their holidays at a short notice are more likely to be impacted by the depreciating rupee. While cost cutting is evident, travellers would like to travel to destinations where the rupee has been stable. Given the fluctuation in rupee value, we can also expect an increase in domestic travel. "
Exploring newer destinations and travelling emerged as a favourite activity with almost 51 per cent of travellers planning to spend most of their money on it.
 
Key Highlights:
v  More than 64% respondents said they invest primarily in travel 
v  Over 58% respondents are unaffected by rupee depreciation and are still eager to travel Internationally
v  Only 32% people will evaluate expenses before choosing a domestic destination vs an international destination
v  Europe is one of the most preferred destination while opting for International travel this year
v  Rupee depreciation hasn't led to travelers shortening their trips as over 70% respondents still stick to the initial number of days of vacation planned  by them
v  72% respondents said that they will not shorten the duration of your trip because of the dip in the rupee. 
v  49% respondents are planning to go on a holiday for 5-10 days
v  Respondents up to 30% are willing to spend between Rs.25,000-Rs.50,000 per person
v  Over 25% respondents are planning to spend Rs.1,000-Rs. 2,500 per night on accommodation and more than 60% will not compromise on the same due to value depreciation
v  The preferred accommodation for 50% respondents is budget hotels in comparison to luxury hotels, homestays, etc.

###
About Yatra Online, Inc and Yatra Online Pvt Ltd
 
Yatra Online, Inc is the parent company of Yatra Online Pvt Ltd which is based in Gurgaon, India and is one of India's leading online travel companies and operates the website Yatra.com. The company provides information, pricing, availability, and booking facility for domestic and international air travel, domestic and international hotel bookings, holiday packages, buses, trains, in city activities, inter-city and point-to-point cabs, homestays and cruises. As a leading platform of accommodation options, Yatra provides real-time bookings for more than 83,000 hotels in India and over 800,000 hotels around the world.
Customers can access Yatra in multiple ways: through a user-friendly website, mobile optimised WAP site and applications, a multi-lingual call centre, a countrywide network of Holiday Lounges and Yatra Travel Express stores.
Launched in August 2006, Yatra was ranked the Most Trusted e-Commerce Travel Brand in India in the Economic Times Brand Equity Survey 2016 for the second successive year, and has won the award for 'First Prize – Domestic Tour Operator (Rest of India)' at the India Tourism Awards held in July 2016.