Regal indulgences for modern homes:

Exquisite Chesterfield Sofas from Bouteak!
Heritage returns to Chennai in the form of gorgeous Chesterfield sofas and armchairs: timeless masterpieces handcrafted by Bouteak from precious aged teak and mahogany, that adapt themselves to a variety of modern interiors. The Chesterfield is a truly iconic design, originally crafted for the Fourth Earl of Chesterfield. At once supremely comfortable and luxurious, these exotic, quilted, curvaceous couches are currently enjoying a popular resurgence in Europe.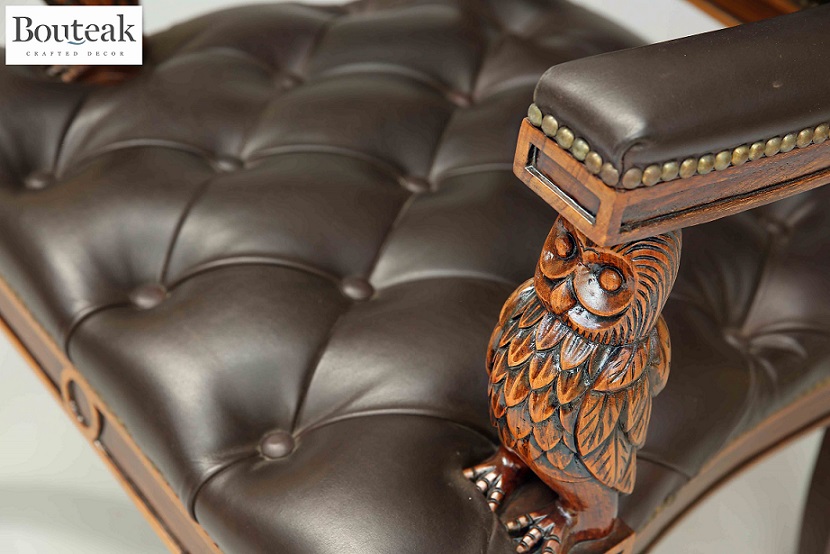 These sublime sofas and armchairs are characterized by "distinctive low-curved backs that flow into two scrolled arms of the same height, with deep-buttoned, quilted, leather or plush upholstery." These timeless classics will invest your home with a refined regal aura. Choose from the elegant leather sofa set with a foot-rest; the exquisite armchair with the intricately-carved owl armrests, the superbly carved armchair with the Lion's head and feet or even the stunning Chesterfield sofa-set with a wood-carved central motif. Heritage at its best, made regal and classy for today's connoisseurs!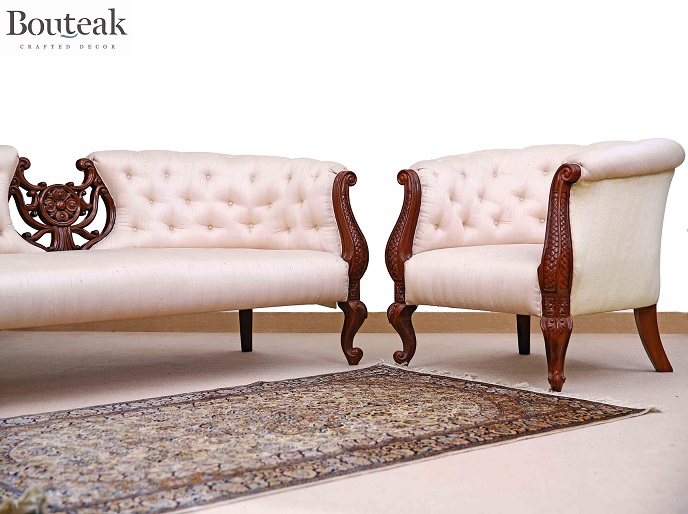 Experience Bouteak at:
Bouteak, 1st floor, No. 6,
Rutland Gate, 4th street,
Nungambakkam,
Chennai – 6
Tel.: 044 4213 2766