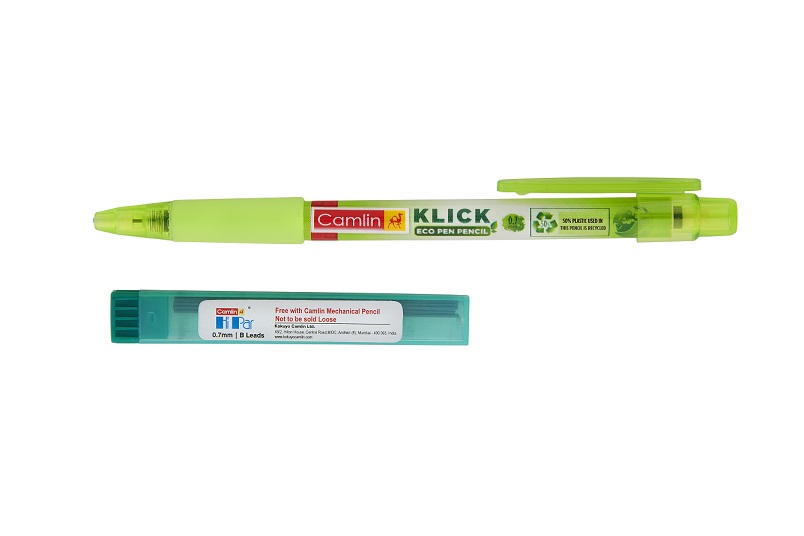 Bangalore, 14th June, 2018: In continuance with its commitment to product innovation, Kokuyo Camlin Ltd, the premier stationery brand has launched couple of innovative stationery products – Camlin Klick Eco 0.7 mm, Eco-friendly Mechanical Pencil and Ikon Geometry Box. Though Kokuyo Camlin has marketed Mechanical Pencils and Ikon Geometry Boxes in the past, this time they have come up with new and improved version with better features.
A responsible corporate which believes in being in perfect harmony with the ecosystem and in line with the recent ban imposed on the use of plastic, Kokuyo Camlin for the first time ever has launched eco-friendly Mechanical Pencil which has incorporated 50% recycled plastic. Be it, tree plantation drive or raising funds for cleanliness drive by painting on the banks of river Ganga, Camlin has always being engaged in a plethora of activities to create awareness on conserving the environment. Klick Eco 0.7 mm has smooth writing, a comfortable grip and comes along with a tube of 5 leads. They also have a message printed on the pack – "Save Trees, Save Earth" to instil in children the importance to save the environment. These pencils are perfect for school children in the age bracket of 8 – 9 years and priced at just Rs 15/- per piece.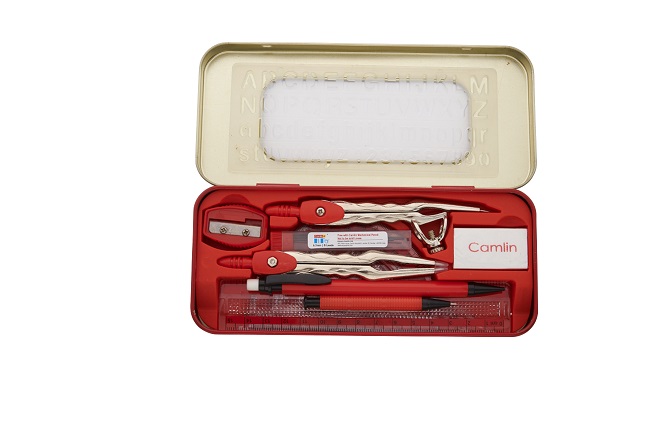 Another interesting product in line is the new Camlin Ikon Geometry box with new improved look and features like stylish looks and ease in carrying. It is targeted at an age group of 10 – 15 years. Ikon Geometry Box has a window view, high quality compass, divider, crystal designed plastic parts, scale – 15 cm, protractor and much more. It is priced at Rs 200/- per piece and is available at all retail stores.
Saumitra Prasad, Chief Marketing Officer, Kokuyo Camlin said, "Product innovation is a constant thing at Kokuyo Camlin and to ensure that we have upgraded version of our existing product line churned out on a regular basis. While we have been spearheading annual activities propagating conserving our environment, we are excited to launch Klick Eco 0.7 mm, the eco-friendly mechanical pencils and try to do our bit in the conservation.  With improved features, better innovation and classy looks our new Camlin Ikon Geometry boxes are one of the most sought after products.  I am sure children will have a great time using these pencils and geometry box."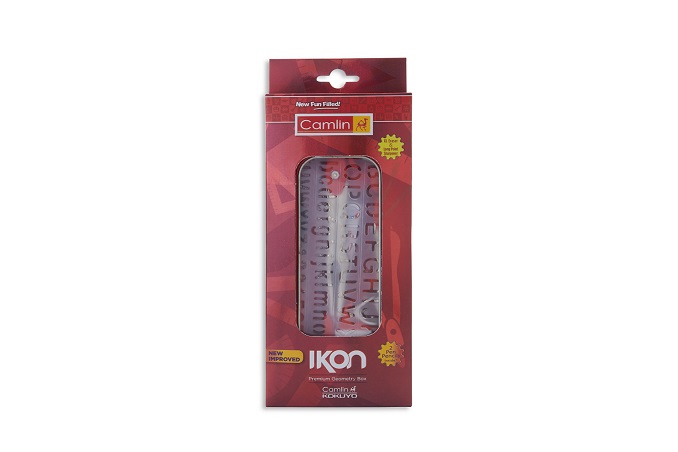 About Kokuyo Camlin Ltd:
Kokuyo Camlin Limited www.kokuyocamlin.com (formerly known as Camlin Limited)  is in the business of  marketing and selling of art materials and stationery products under flagship brands 'Camel' and 'Camlin' which have been in existence for more than 80 years . The company offers a wide range of products such as Fine Art materials, scholastic colours and stationery, hobby products, office products, writing and drawing instruments, adhesives and notebooks.