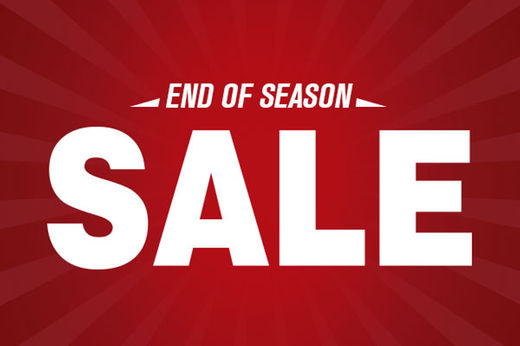 Chennai, 28th June 2018: Express Avenue – The Destination Mall South India's second largest mall, has announced the End of Season Sale for its consumers to purchase lifestyle products at attractive  prices  with first ever Flat 50% Sale on 2 consecutive weekends- 29th, 30th & 1st July 2018 and 6th, 7th & 8th July 2018. And for the comfort for their customers they extended the shopping hours up to 11pm. The sale will be extended till 31st of July 2018.
The Express Avenue End-of-season-Sale offers genuine discounts on all large categories like apparel and accessories for all kinds of customers. Also it offers products on discounts for all age groups including kids and infants.
The shopping extravaganza promises discounts up to 50% on all the premium brands like Burberry, Charles& Keith, Aldo, Tommy Hilfiger, H&M, Lacoste, Lifestyle, Marks&Spencer, Sephora, Clarks, Superdry, Forever21, Calonge, Calvin Klein, La Senza, Simon Carter, Rare Rabbit only at the Express Avenue.
This sale at Express Avenue has something for everyone.
The decor across the mall will be about "Embracing Spring". The decor will adorn over 5000 colourful butterflies suspended through the geography of the mall. In addition, there are a lot of spring elements in bright colours like flowers, spheres of leaves with butterflies on it. The idea behind the decor is to show the transition and welcome a fresh new season.
To make the End of Season sale noteworthy, Express Avenue has organised a band performance on consecutive weekends.
29/6/2018 – Matt Bacon (Solo)
Top prize winner at the Texas National Music Festival's "Classic Minds" competition, guitarist Matt Bacon is a highly sought after performer, song writer, recording artist and a teacher at KM Music conservatory in Chennai.
30/6/2018 – Spotlight (Band)
Spotlight formed as a band in June 2016. They are a five piece band which is open to all types of music, inspired mainly by Coldplay. The band did a memorable performance 'Monsoon Melodies' in 2016 in the city. They are one among the top 5 bands selected from Chennai by the "Battle of Bands – Pravega".
1/7/2018 – My kind of Blue (Band)
My Kind of Blue is an alternative Soul/RnB band from Mumbai. Taking influences from Janis Joplin, Hitaus Kaiyote, Ella Fitzgerald and Hozier, their songs are based on their own life experiences and dark undertone groovy heart thumping. The band formed in August 2016.
6/7/2018 – Yaazhi (Band)
The Band Yaazhi came from a musician's desire to blend a variety of genres and explore the dimensions of creativity. The Multi genre Band was initially founded by Kiran Kashyap who is the band's director and lead violinist. The band as a whole is more inclined towards progressive and contemporary music.
7/7/2018 – Christopher Stanley (Duo)
A renowned artist who has been in the industry for more than a decade for his versatile vocal abilities. He has sung songs in Tamil and Telugu. He has worked as Playback Singer under Harris Jayaraj, Vijay Antony, G.V Prakash S.Thaman & Lee Leander Marty.
About Express Avenue:
Express Avenue – The Destination Mall South India's second largest mall, is designed keeping in mind the 'shopper-tainment' concept and this green building developed 1.7 million sq. Ft of land has many architecture splendour. It has 5 floors of retail space including corporate offices and a hotel. The 9 lakhs sq. ft. of retail space houses 225 premium national and International brands