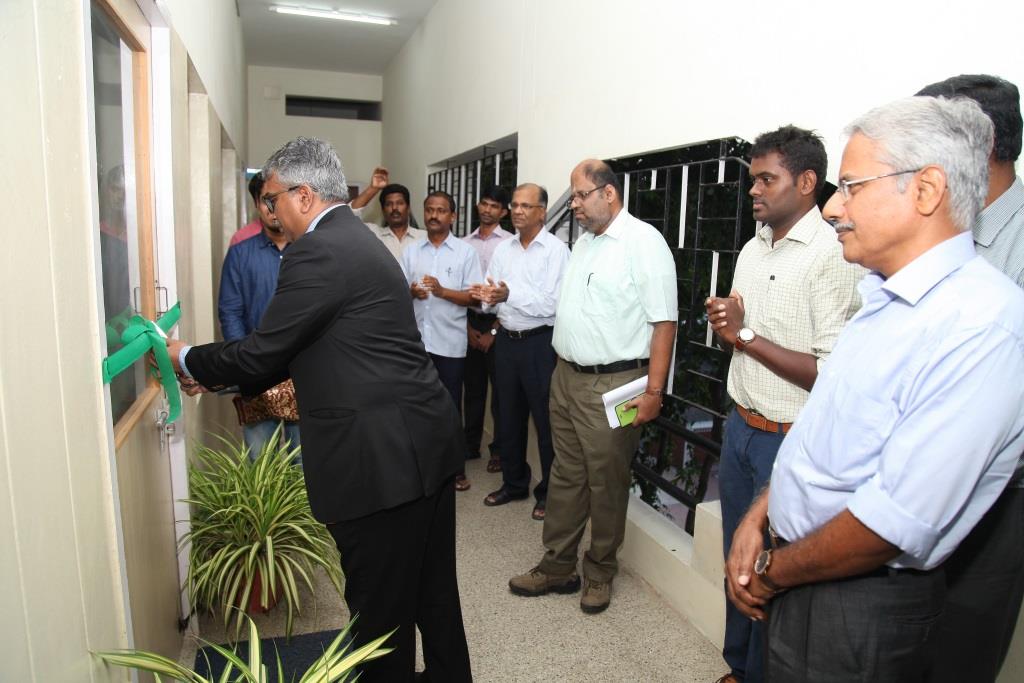 Dr V.Shunmugam, Head, Research and Planning, MCX inaugurating the LIBA Financial Research & Training Lab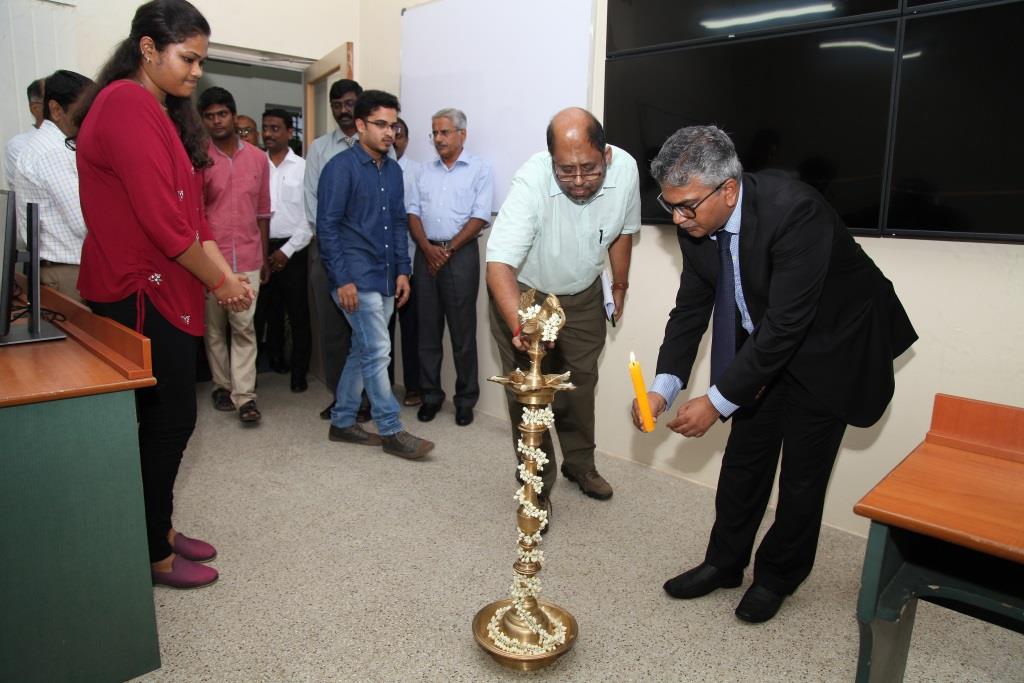 Dr V.Shunmugam, Head, Research and Planning, MCX lighting the lamp

Chennai, 6th July 2018: Loyola Institute of Business Administration (LIBA), one of India's premier management institutions, today inaugurated their Financial Research & Training Lab (LFRTL). The research and training lab was inaugurated by Dr.V.Shunmugam, Head, Research and Planning, Multi Commodity Exchange of India Ltd (MCX) in the presence of Fr. P.Christie SJ, Director, LIBA, faculty members and students of LIBA. The course is designed to approach the various asset classes with rational understanding irrespective of its nature.
LIBA constantly believes that instrumentation of experiential learning initiatives will facilitate the students to meet ever changing corporate opportunities. With the advent of globalisation, the seamless effect of demand and supply on various asset classes across borders warrants wealth maximisation of investors. The course is aimed at training the students on rational selection of assets using fundamental and technical analysis, grooming the students on construction, evaluation and revision of portfolios through Investment/Portfolio Club Activity (PCA) and exploring the various avenues of risk mitigation through derivative contracts.
The physical infrastructure of LFRTL will include Market Feed Display (MFD) equipped with four 55'inch Dell LFD and System and Display Configuration with 29'inch Dell Colour Display -12 no and I-7, – 8GB RAM-12 no.
Commenting on Financial Research & Training Lab (LFRTL), Fr. P.Christie SJ, Director, LIBA said, "We at LIBA would like to thank Dr. V. Shunmugan for inaugurating the Financial Research &Training Lab. We believe that this lab will act as a platform to tap the research interest in the students.This lab will benefit many students and provide the skill required to deal with forces of the market."
Addressing the students, Dr V.Shunmugam, Head, Research and Planning, MCX said, "I would like to thank LIBA for inviting me for the inauguration of Financial Research &Training Lab. I would like to appreciate father and the faculty members for coming up with this initiative. This Lab will serve as a lively learning and social hub for students interested in translating classroom theory into practical skills they can leverage into a career in financial services. The recent developments in commodity derivatives segment will foster strong effect in Indian job market. I hope that more and more b-schools come up with such initiatives."
About LIBA:
Loyola Institute of Business Administration (LIBA) is a premier B-school, established in 1979 in Chennai. It endeavours to contribute to the sustained development and inclusive growth of the nation, by preparing managers imbued with a spirit of innovation and entrepreneurship. LIBA stands for excellence and ethics. The Institution works with an undeterred zeal to offer its students the best of the education, experience and thereby conducts several activities related to learning for their overall growth and development. Loyola Inclusive Innovation Impact Centre (L3iC), the start-up eco-system at Loyola Campus, is co-located at Prof.C.K.Prahalad Centre for Emerging India at LIBA.