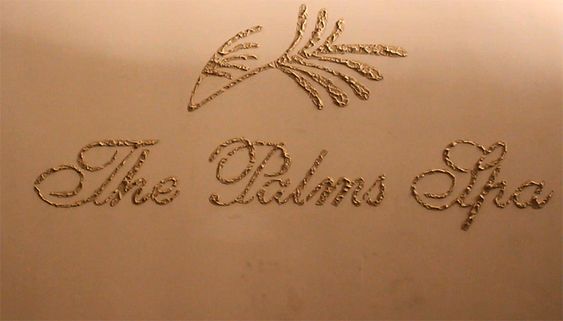 Chennai 16th July 2018: Looking for a relaxing escape? The Palms Spa is a luxurious urban gateway offering an array of indulgent spa and beauty treatments that launches on 21st July 2018 at Crowne Plaza Chennai Adyar Park. Dive into a journey of rejuvenating treatments designed to restore and revive mind, body and spirit.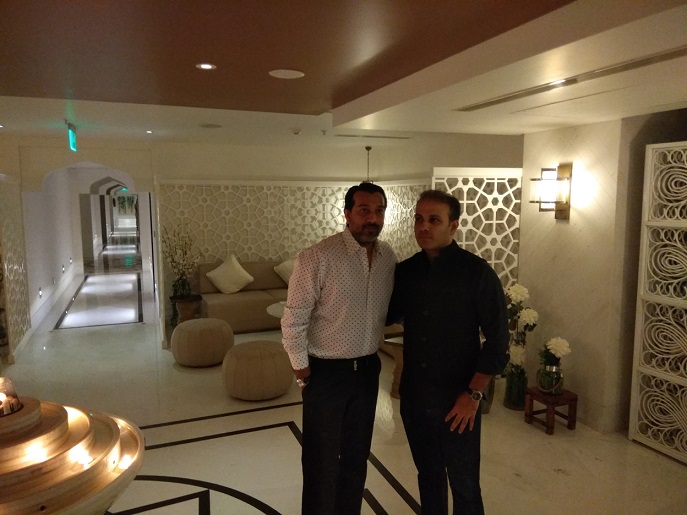 The Palms Spa is known for its constant upgradation of training techniques and certified therapists. Athletes like Roger Federer and Martina Hingis are amongst some of the athletes who use this therapy. Having many exclusive members from all over the world, the emphasis on privacy and total distressing in the quietest way possible has been a signature of The Palm Spa.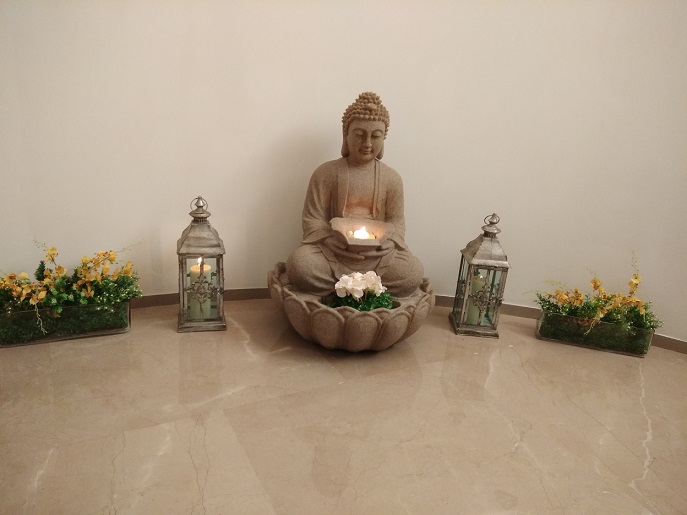 After having established an exclusivity in Mumbai and Bangalore, we are extremely excited to associate with the esteemed Crown Plaza Chennai Adyar Park and Lloyds Luxuries Ltd. so we can finally give the City of Chennai a true introduction to exclusive treatments never experienced before."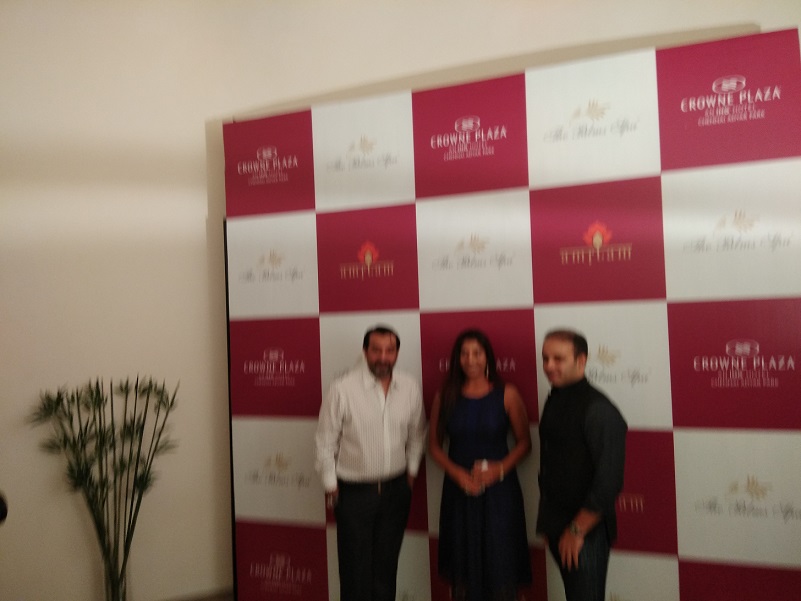 Partners, Sabita & Neville Umrigar said "We have been waiting a long time to introduce 'The Palms Spa' to Chennai, especially our signature massage treatments and Matrix Rhythm Therapy which will for the first time ever be featured in Wellness in the iconic hotel, Crowne Plaza Chennai Adyar Park.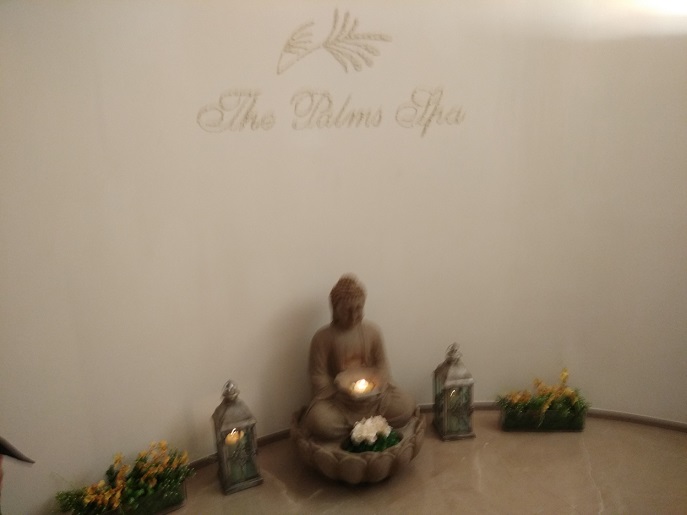 Mr. Nalin Mandiratta, Area General Manager, Intercontinental Hotels Group and General Manager Crowne Plaza Chennai Adyar Park said "We are really excited to launch The Palms Spa at our iconic hotel and are looking forward to offer impeccable service to our esteemed guests. It is an ideal destination to rehabilitate your body and mind".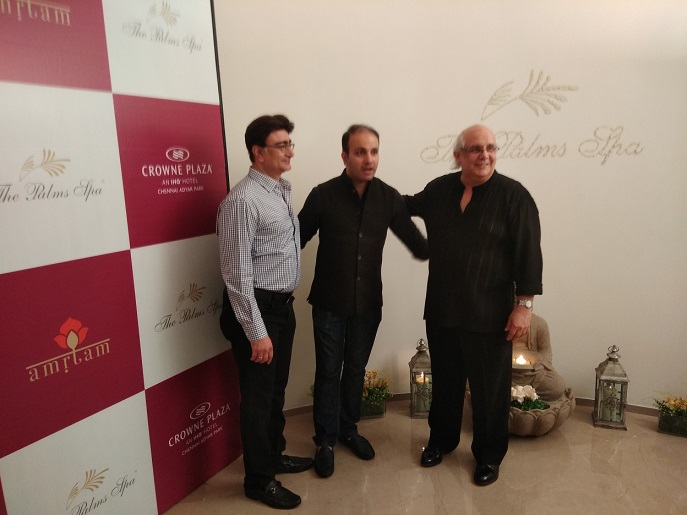 Inspired by some of the world's greatest wellness traditions, The Palm Spa is a full service premium spa. On the menu are wide selection of massages, body scrubs and facials, for both men and women. Each treatment has been carefully thought out and designed to provide maximum benefits to the guest. While the menu will include several of the classics like Herbal Detox Massages, Classic Thai Massage, Balinese and Sports Massages, the menu will constantly evolve to include innovative treatments and therapies. Equally superb are the beauty treatments that are a perfect complement to the signature spa treatments giving you the right glow and finishing touch.
About The Palms Spa:
Nestled in the lush green compound of Dhanraj Mahal in South Mumbai, in the shadow of The Gateway of India, the flagship spa was inaugurated in 2011 and then spread to posh Napean Sea Road on the border of Priyadarshini Park. Bangalore too has the exclusive Palms Spa and Matrix Centre at Benson Town as well as recently at St.Marks Road.Boasting an exclusive Members list the spas quickly gained a reputation of having the most highly acclaimed massage techniques in the country . Scrubs from BCL (USA) and facial products from SOTHYS (France), and the famed Matrix Rhythm Therapy, Chennai is now exposed to the 5th spa in the country and can experience the signature treatments that are available.
About Crowne Plaza Chennai Adyark Park:
Located 12 km away from Chennai International Airport and close to business and financial hubs. Hotel is situated along numerous cultural attractions, such as Mylapore Temple, Mahabalipuram and DakshinaChitra
Hotel boasts 287 guest rooms, with classic accommodations in the Park Wing or modern aesthetics in the newly refurbished Towers Wing. Plan your company event with us and let it be held on the newly refurbished conference rooms and large banquet halls. Treat yourself to a variety of cuisines served in hotel's on-site restaurants – The Residency, Cappuccino, Dakshin and On the Rocks. Witness a relaxed evening at the Connexions a Hi-Tea Lounge. Slip into a relaxed evening at the Westminster Bar with the best selection of beverages.