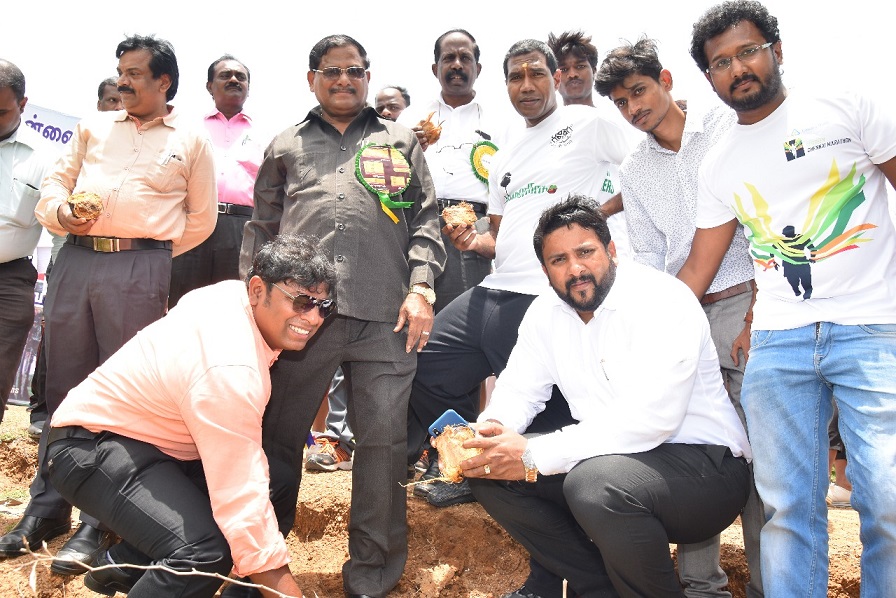 A grand symbolic launch of the 'Regreen Marathon 2018' with a pre-marathon run by 200+ students
10,000 Palmyra seeds sowed to fight the climate change and to mitigate the effect of climate crisis
Chennai, 2nd August 2018:Harping on the phenomenal success of 2017 ReGreen Campaign,where more than 63,000 well-grown trees were planted in and around Chennai,ReGreen Chennai goes a step further this year by expanding and scaling up their directional efforts and embark on a revitalised journey by planting more trees in and around Chennai.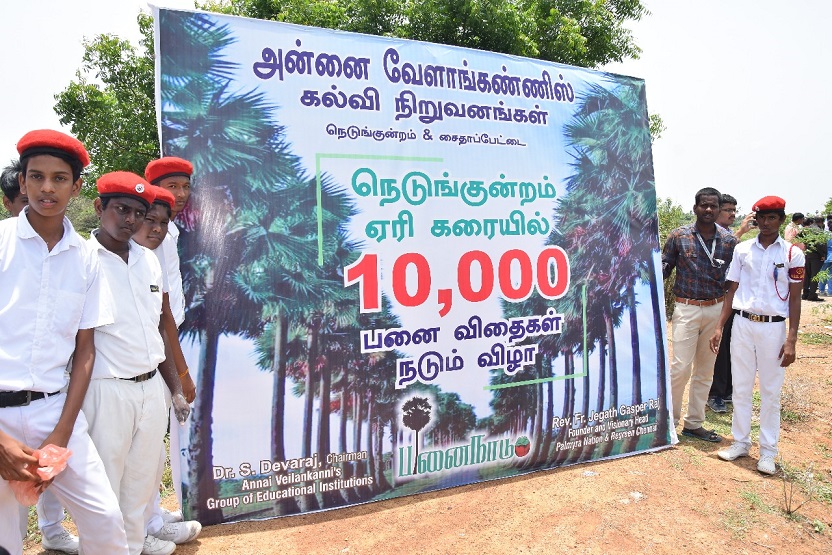 Marking an effort to preserve waterbodies as well as function as a natural barrier against cyclonic weather condition in future, 'The Mega Palmyra seeds Plantation Drive 2018' has been initiated. More than 10,000 Palmyra seeds were sowed along the banks of Nedungundramyeri in Perungalathur and suburbs of Chennai.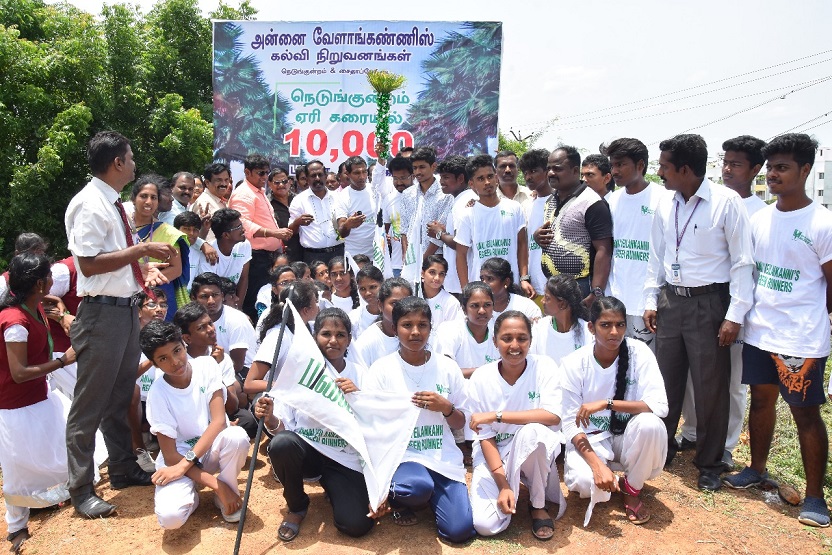 Palmyra trees are nature's perennial gift that can help in ground water restoration and withstand severe winds and heavy rainfalls. They are one of the solutions for establishing green cover for Chennai and also preserving it for the future generations.  Marking the launch of Regreen Chennai Marathon 2018 and spreading awareness on the need for more sustainable efforts to regreen Chennai, the Nedungundramyeri was selected and has been supported by the AnnaiVailankanni College of Engineering and it's students.
More than 500 students participated in the pre-marathon run showing their support for the initiative.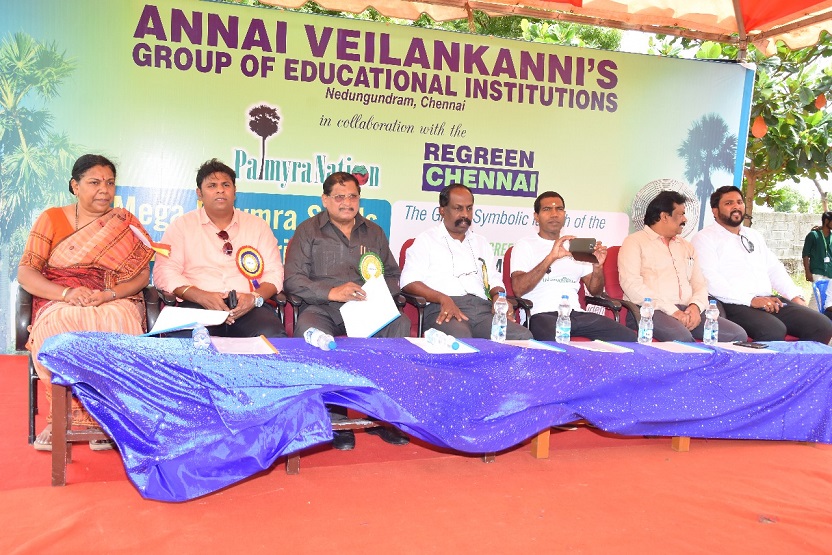 Fr Jegath Gasper also announced the launch of Palmyra nation, "It is good to see youngsters coming together for a good cause. Thestate-wide movement to spread and perpetuate Palmyra trees with multiple strategic objectives has been kick-started and taken ahead. This is just a part of the campaign that aims at planting one crore Palmyra Seeds within the next five years".
'Regreen Marathon 2018'will be held on the 14th of October, 2018 (Saturday).