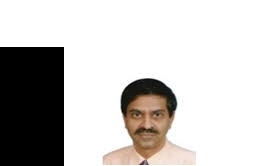 Shri V. Raju, ITS has taken charge as Chief General Manager, BSNL,  Tamilnadu Circle, Chennai on 1st August 2018.

Shri V. Raju belongs to 1983 batch of Indian Telecom Service of Government of India.  Previously he has served as Principal General Manager at Trichy and Guwahati, Chief General Manager at Andaman & Nicobar Islands, General Manager at Tirunelveli and Joint Deputy Director General at BSNL Corporate Office, New Delhi.
Shri V. Raju acquired his B.Sc. degree in Mathematics from University of Madras, B.Tech degree in Electronics Engineering from Anna University Chennai, M. Tech. degree in Digital Systems and Computer Electronics from JNT University, Hyderabad and Post Graduate Diploma in Public Policy and Management from Management Development Institute Gurgaon.  He has received professional training from Siemens in Germany and management training from George Mason University at Washington DC. He is presently pursuing his Ph.D. in Management.
Shri V. Raju has received several Gold Medals for academic performance and several All India awards for Best Customer Service and Best Maintained Telecom Systems. He has authored a book on Telecom Services foreworded and released by Hon'ble Union Minister of Communications.