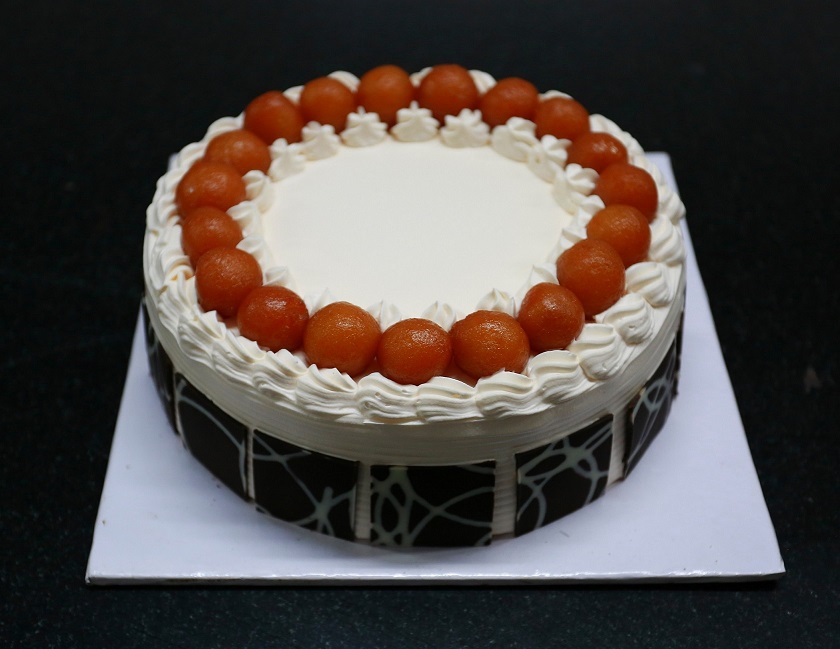 Chennai, 24th August, 2018: Do you love Indian food and your brother has a western palate? Well, siblings could have absolutely different personalities but when they come together, they are inseparable. To celebrate this unique bond, CK's Bakery has launched a limited edition gulab jamun cake for Rakshabandhan 2018.
Offering a perfect blend of India's favorite sweet, gulab jamun, with the staple western dessert, the delectable vanilla cake, is the perfect way to reminisce your childhood days while biting into this soft, aromatic cake. The soft spongy layered vanilla cake with crumbles of gulab jamun is soaked in special, aromatic and sweet jamun syrup. The tiers are doused with vanilla whipped cream, making it truly a scrumptious dessert for the occasion. That's not all; the cake is topped with ample melt in mouth jamun pieces to gorge along with your partners in crime.
The limited edition cake is available in 1 kg for Rs. 550 (exclusive of GST) exclusively for rakshabandhan on 25th and 26th August. The customers can visit any of the neighbourhood CK's Bakery outlets in Thiruvanmayur, Eldams Road, RA Puram, Thoraipaakam and 45 more outlets to have a taste of this fusion cake. For more details please visit the official Facebook page at https://www.facebook.com/cksbakery/
About CK's Bakery: CK's Bakery is a young and fast growing bakery chain with over 48 outlets in Chennai. The brand represented by a cycle stands for simplicity and affordability by providing premium quality products at affordable prices. With a wide range of mouth-watering delicacies offered in elegant ambience, CK's Bakery brings to foodies a variety of delicacies from across the globe. CK's Bakery was the first in Chennai to introduce Panini sandwiches in Tamil Nadu and continues to put internationally rejoiced delicacies on your plates.