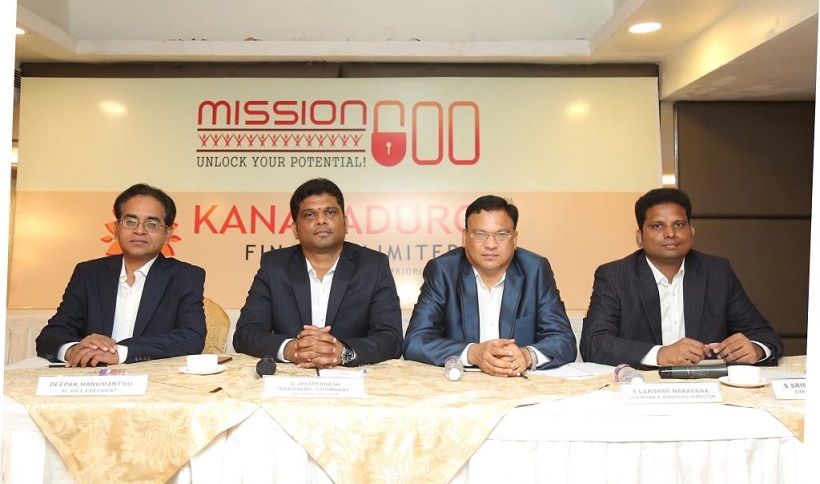 Chennai, September 18, 2018: Kanakadurga Finance Limited, the city headquartered asset backed Non-Banking Financial Company (NBFC), today announced its MISSION 600. The company has set an ambitious AUM (Assets Under Management) target of INR 600-cr by the end of the 2018 – 2019 fiscal.
Incorporated in 1994, Kanakadurga Finance Limited's AUM stood at INR 380-cr as on August 31, 2018 with 40,000 plus active clients. For the year 2017 – 2018, the total vehicle disbursement was INR 243.10-cr. 100% of the company's portfolio is secured.
Speaking on the occasion, Mr. S. Lakshmi Narayana, Chairman & Managing Director, Kanakadurga Finance Limitedsaid, "MISSION 600 mirrors the progression of KFL into a leading provider of customised financial solutions. We are ready to take on future challenges and move faster towards achieving the milestone of INR 600-cr AUM by the end of this fiscal. Customers are and will continue to be our topmost priority, a fact which is clearly reflected in our current engagements as strategic partners to our customers. It has been our constant endeavour to generate the greatest possible business value for our customers. We are prepared for our next wave of growth with renewed passion and focus to achieve our goals."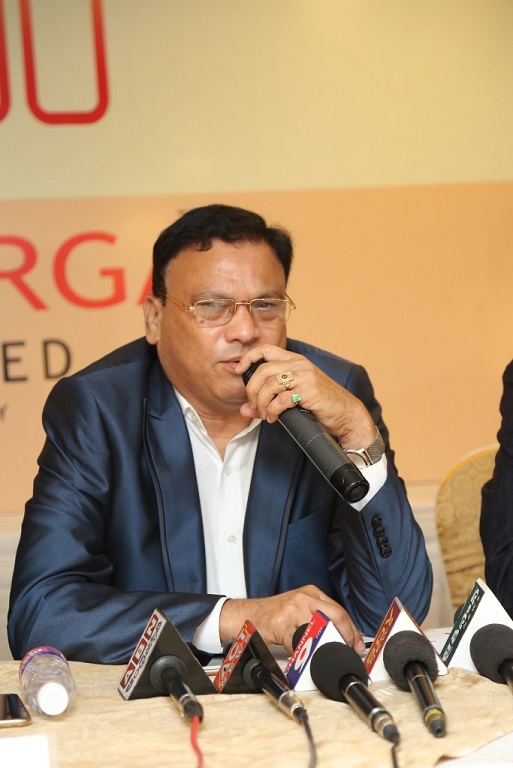 Presently the company's 100 branches are spread across 5 states – Andhra Pradesh, Telengana, Karnataka, Gujarat and Tamil Nadu. The 100th branch was inaugurated earlier this month at Madurai (Tamil Nadu). The company is looking at a pan-India presence in the extended suburbs of metros, mini metros and Tier II & III cities.
Kanakadurga Finance's existing product portfolio includes used commercial vehicle loans, two-wheeler loans, three-wheeler loans and gold loans. The company doesn't give loans for consumption but for earning livelihood.
Presently, Kanakadurga Finance has 1200 plus employees on its payrolls across its offices and branches.
"With close to 25 years of domain expertise, KFL will continue to build on its legacy of being a leader in the innovative financing space by capitalising on our strengths, and expanding into new territories that aligns with our mission. At the end of the 2017 – 2018 fiscal, our AUM stood at INR 284.18-cr. With MISSION 600, we are actually looking at doubling it within a period of one year.It highlights our transition into a new phase of growth. It also reflectsour aspirations, while retainingthe traditional core values of customer centricity, integrity and sharp focus on the sectors that we operate in," adds Mr. S. Srimannarayana, Executive Director, Kanakadurga Finance Limited.
Kanakadurga Finance has a dynamic and professional managerial team in place under the leadership ofMr. Deepak Hanumanthu in his capacity as Senior Vice President. Mr. Hanumanthu is a financial services sector veteran with close to 20 years of experience in the NBFC space. He works closely with the Board of Directors and his team at Kanakadurga Finance to expand and implement a range of strategic initiatives to lead Kanakadurga Finance to the next phase of growth.
Commenting on his role, Mr. Deepak Hanumanthusays, "I strongly believe that KFL has tremendous potential in the NBFC space today. I am honoured and overwhelmed to be part of this dynamic company and am closely working with the entire team in realising the company's vision and mission. My primary focus is to grow the company to a strong position in the market and to model the desired changes for further growth and expansion."
In the fourth quarter of 2016 – 2017, BanyanTree Growth Capital II, a Mauritius-based PE that seeks to invest in SMEs across sectors in India, had pumpedfirst round of external equity into Kanakadurga Finance.
About Kanakadurga Finance
Kanakadurga Finance Limited was incorporated in the year 1994 in Vijayawada (Andhra Pradesh). Since its inception, the company has always believed in providing financial solutions to the rural, semi-urban and urban borrowers. Led by two generations of promoters who have carved a niche in the industry over the past 40 years, Kanakadurga Finance is today a fast-growing Non-Banking Financial Company (NBFC) successfully operating in the states of Andhra Pradesh, Telengana, Karnataka, Tamil Nadu and Gujarat; with exclusive gold loan branches in Andhra Pradesh. The company has a brand promise that transcends the category of its operations and works towards fulfilling dreams, which is aptly reflected in its catchphrase'Your prosperity, our priority'.