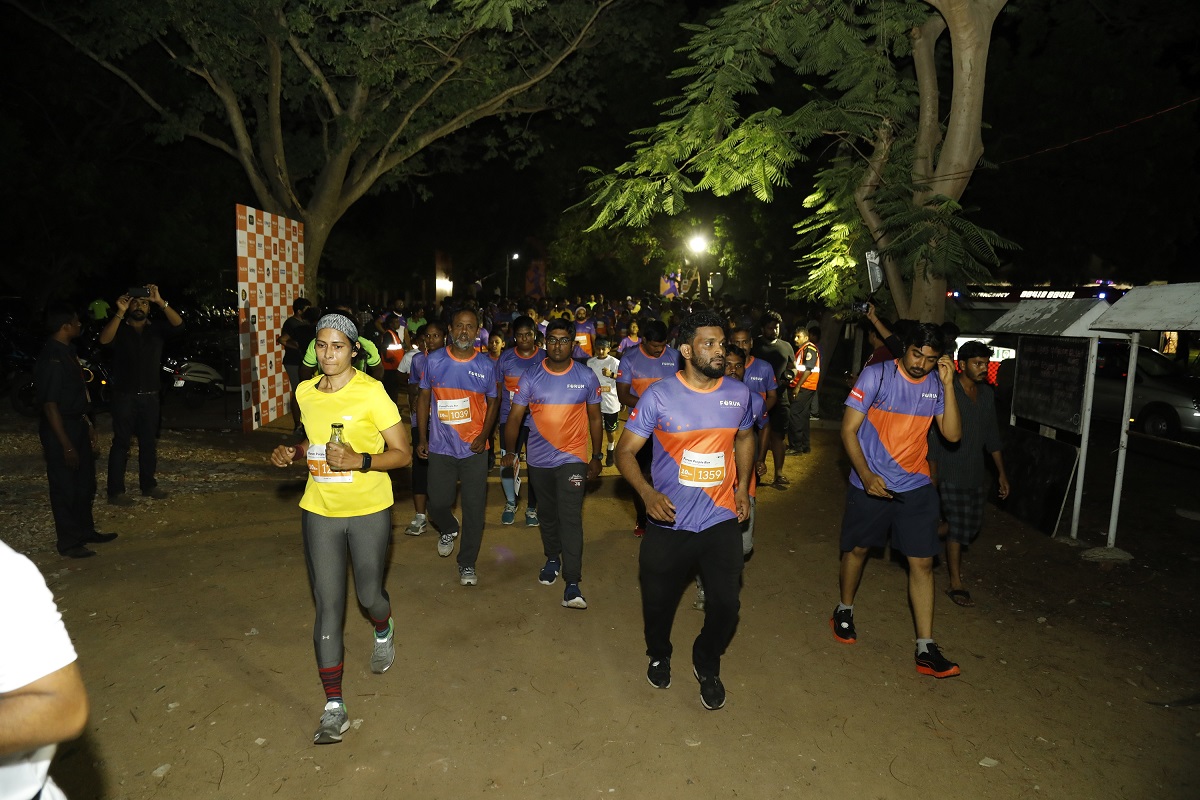 5 malls, 4 cities, 1 cause for Alzheimer's awareness

Chennai, 30th September 2018: Around 3000 runners participated in the "Forum Purple Run" Marathon run for one cause across in Chennai on30th September from 4.00 am at Olcott Memorial High School, Besant Nagar beach. Overall 20000 runner from all the city includes Chennai, Banglore, Hyderabad , Manglore Mysuru and Udaipur .The race categories are 21 km, 10 km, 5 km and 3 km.
The Forum Mall presents Forum Purple Run, a marathon which is the mall's signature campaign that will throw light on Alzheimer's. At a time when mental health is ignored, The Forum aims at beating the stigma attached with Alzheimer's as most cases in India go undiagnosed and hence, untreated. The campaign is in line with World Alzheimer's Day. The campaign was held year last year catering to about 10,000 guests and this year it gets doubly bigger by spreading its wings across 7 malls, over a 100 business partners and 20,000 runners!
Forum Purple Run is a competitive half marathon including mini and micro marathons that encourage not just trained athletes but also families and younger ones to participate. The race categories are 21 km, 10 km, 5 km and 3 km. Those who wish to contest for the first three places across any of the race categories have the opportunity to do so as well. From children to veterans participated in the run and it is free for children below age 12 (to be accompanied by a guardian who pays for themself) and above 55 years of age.
Adding a new meaning to the colour purple that is associated with Alzheimer's, Forum Purple Run will flag off from 7 malls and is expected to see participation of 20,000 runners. The marathon is set to flag off at the all the Forum Malls across 6 cities in India.  Never has the country seen shopping mall patrons from across India come together for such a cause.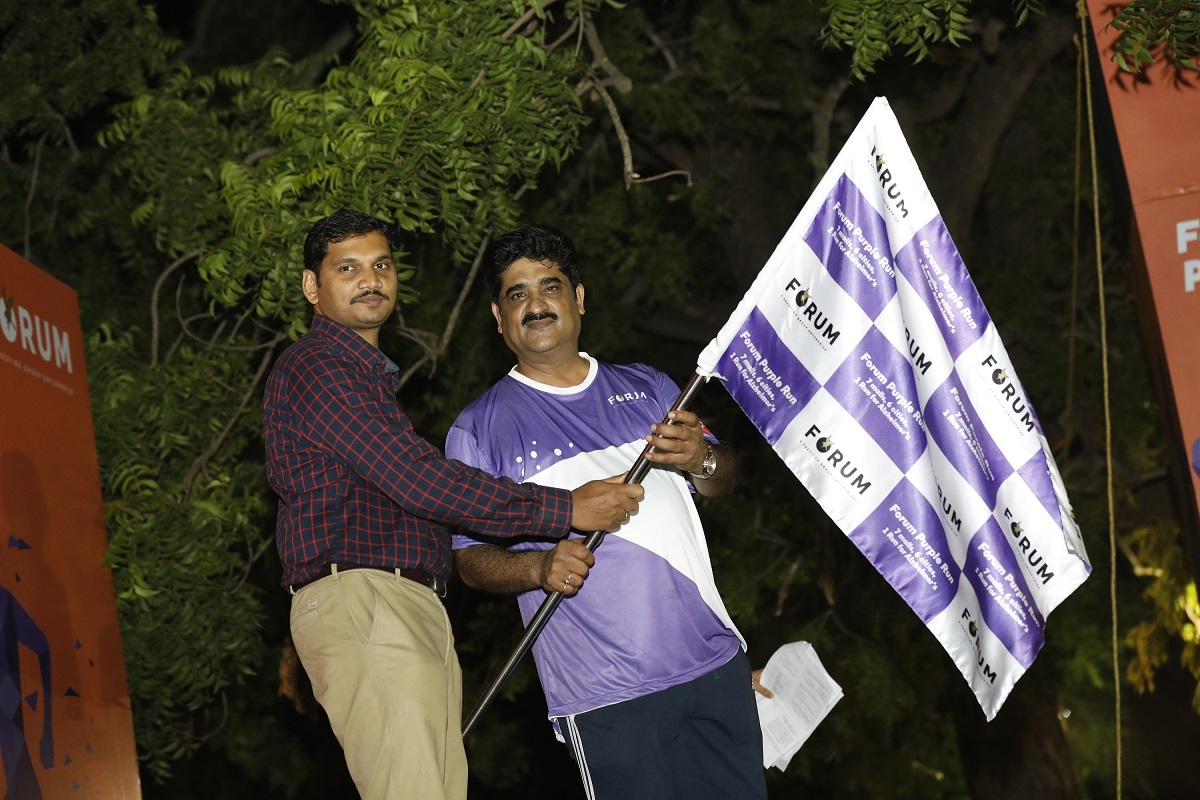 Part of the proceeds from the marathon are being donated to the National Institute of Mental Health and Neuro Sciences (NIMHANS) towards research on diagnosis, treatment and cure of Alzheimer's.
30th September at Olcott Memorial High School,Besant Nagar beach.