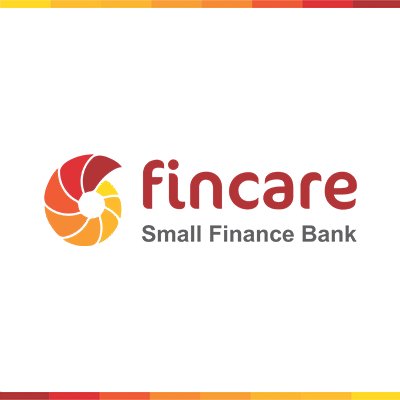 Gross Loan Portfolio grew 99percenty-o-y, at Rs. 2,899 crore
Deposits grew 383 percent y-o-y, at Rs. 1,455 crore
Total Income grew 127percentin the said period
Net NPA at 0.3 percent
Net profit of Rs. 42.3 crore
Total customer base of 12.5 lakh
Chennai, November 28, 2018:Fincare Small Finance Bank, poised for a sustained growth with improved fundamentals, has registered aRs. 42.3 crore profit after tax (PAT) in H1 FY19. The Bank'sgross loans portfolio grew at 99 percent during the year, to close at Rs. 2,899 Crore, as on September 30, 2018. The Bank has also garnered deposits worth Rs. 1,455Crore as on September 30, 2018, a growth of 383 percent y-o-y, with retail deposits comprising 34 percent of the total deposits.
The Bank has successfully diversified into new asset segments, with secured loans such as loans against property, loans against gold and institutional finance growing at 252 percent on a y-o-y basis. Secured loans now account for 15 percent of the gross loans portfolio, significantly above the 8 percent a year ago. The microloans portfolio also demonstrated an 85 percent growth during the same period. Asset quality indicators have also shown improvement, with net NPA down to 0.35 percent from 1.4 percent and gross NPA down to 1.4 percent from 1.9 percent on a y-o-y basis.
Mr.KeyurDoshi, CFO of Fincare Small Finance Bank, said, "The H1 results are a reflection of our continued efforts on growth and diversification. We have made considerable progress during this year in growing our secured business, and in building a strong liabilities franchise, as is evident from the growth in both the businesses. We are confident of sustaining this performance in the second half of this financial year as well".
The Bank has a network of over 500 banking outlets catering to over 12.5 lakh customers across 10 states and 1 Union Territory.