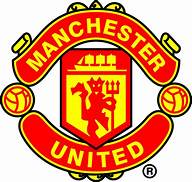 Manchester United's long running popular live fan event, #ILOVEUNITED will be returning for the 2018/19 season linking up fan parties around the world. The new look #ILOVEUNITED promises same levels of excitement as previous events. The first of these events will be hosted in Chennai, India where the club will also interact with fan parties around the world, hosted by the club's official supporters clubs and commercial partners.
The first event kicks off in Chennai, India on Sunday 16th December at Express Avenue Mall with our first encounter of the season against Liverpool at Anfield.
#ILOVEUNITED is free to attend and fans are asked to apply online for tickets by visiting www.manutd.com/iloveunitedindia by no later than 6th December. Applications will then be entered into a ballot, with tickets issued at random. Successful applicants will be notified by email no later than 10th December*
As with previous events, Manchester United Legends and Ambassadors will be on the ground meeting fans, sampling local culture and giving pre-match views and post-match analysis of the game.  The event in Chennai will be attended by Club Ambassador, Dwight Yorke and Legend Wes Brown. Supporters can also expect live entertainment, giveaways and competitions, courtesy of the club's commercial partners.