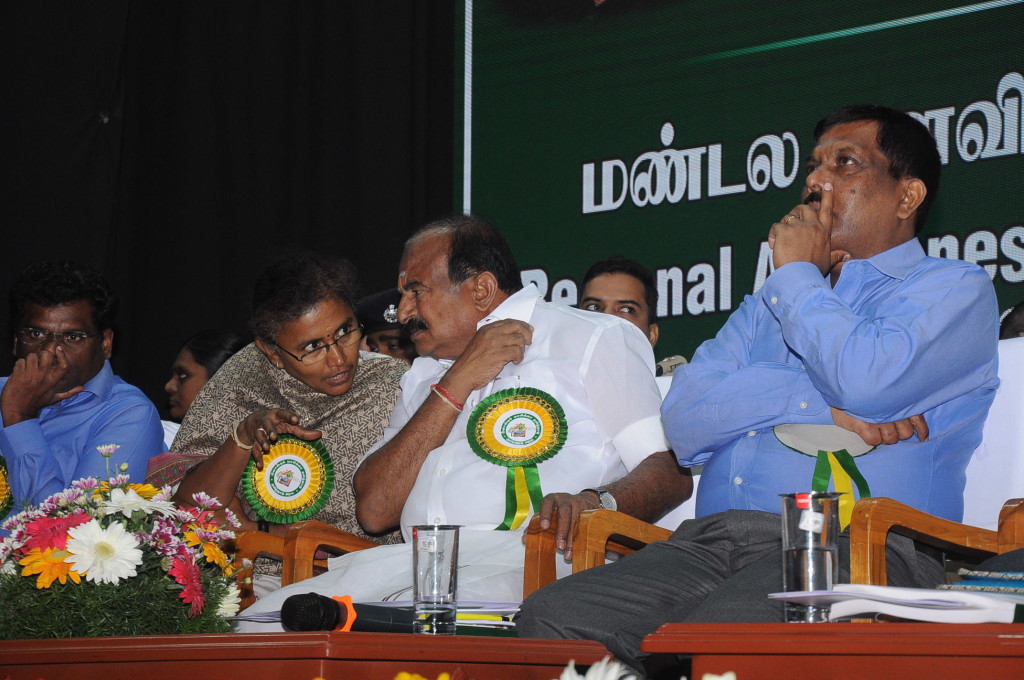 Regional Level Awareness Conference on 'Plastic Pollution Free Tamil Nadu" for Chennai Region is held on 26.12.2018, at Tamil Nadu Pollution Control Board, Chennai.
In the conference, the Hon'ble Minister for Fisheries & Personnel and Administrative Reforms, Hon'ble Minister for Environment, have participated and delivered inaugural address.
Principal Secretary to Government of Environment and Forests Department and Chairman, TNPCB, Secretary to Government Information Technology Department, Commissioner of Food Safety and Drug Administration Department, District Collectors, Superintendents of Police of Chennai Region (i.e) Tiruvallur, Kancheepuram, Cuddalure, Villupuram and Tiruvannamalai, have participated and addressed on the importance of avoidance of use and throw plastic. District Forest Officers of Chennai Region, TNPCB officials have also attended. Representatives from Kalyanamandampam Associations, Hotels, Residents Welfare Association, NGOs, Industries are also attended the conference. The Commissioner, Greater Chennai Corporation has delivered Welcome address and the Member Secretary, Tamil Nadu Pollution Control Board has delivered Vote of Thanks. On this occasion, awareness campaign vehicles were flagged off.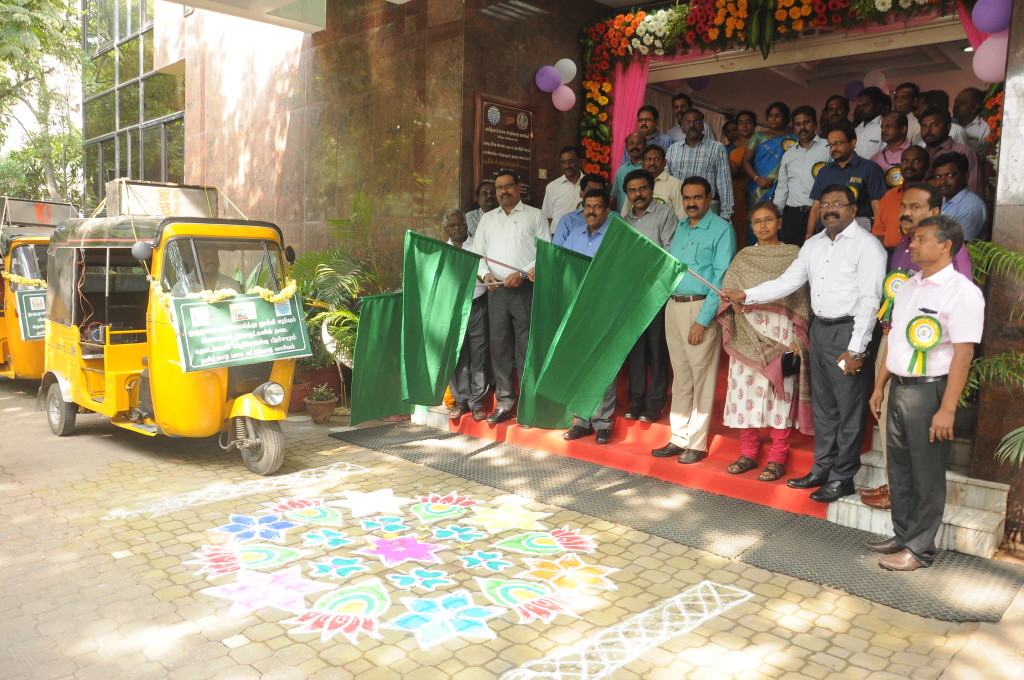 On the World Environment Day June 5th 2018, United Nations Organization has declared "Beat Plastic Pollution" as the theme for this year. Based on that in order to protect Tamil Nadu from pollution due to onetime use and throwaway plastic, the Government of Tamil Nadu has announced "Plastic Pollution Free Tamil Nadu" and banned one time use and throwaway plastics. Accordingly, from 01.01.2019 onwards manufacture, storage, supply, sale and use of 'use and throwaway plastics' is completely banned. The ban is imposed for 14 types of use and throwaway plastics such as plastic sheet/cling film used for food wrapping, plastic sheet and coated sheet used for spreading on dining table, plastic/thermocol plates, plastic coated paper plates, plastic coated paper cups, plastic tea cups, plastic tumbler, thermocol cups, water pouches/packets, plastic straw, plastic carry bag of all sizes & thickness, plastic coated carry bags, plastic flags, non woven polypropylene carry bags.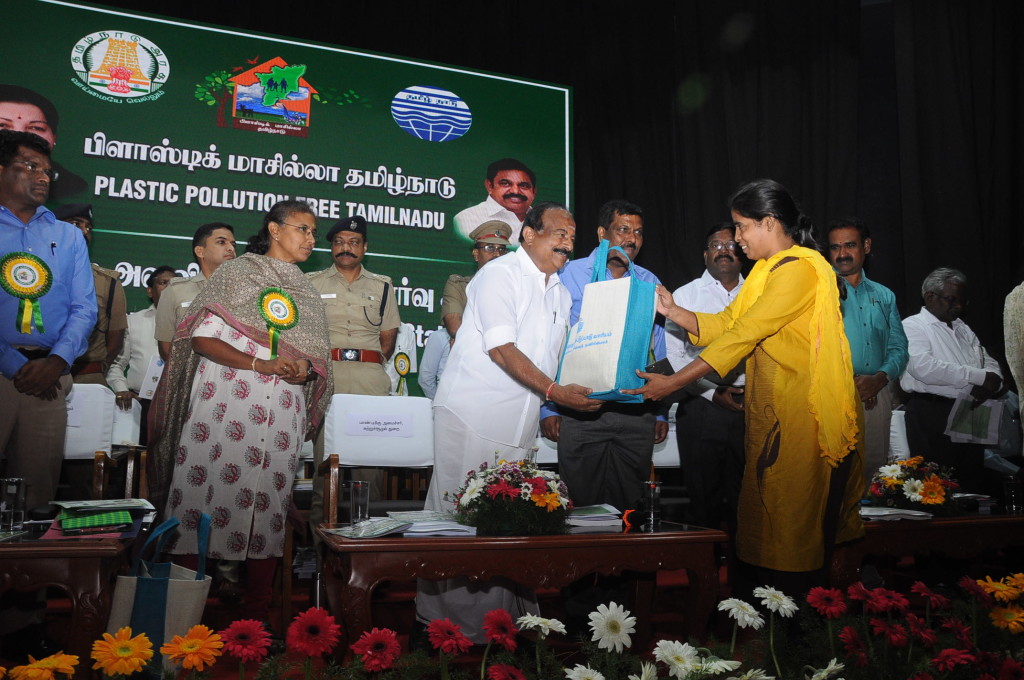 The environmental friendly alternatives for the above use and throwaway plastic are like plantain leaves, areca nut plates, aluminium foil, paper rolls, lotus leaves, glass/meal tumblers, bamboo/wooden products, paper straw, cloth/paper/jute bags, paper/cloth flags, ceramic ware, edible cutlery, earthen pots etc.,
In order to create awareness to the people, Tamil Nadu Pollution Control Board is conducting Regional Level Awareness Conferences by involving stakeholders including local bodies, Kalayanamandapams, Hotels. Regional Level Awareness Conferences were already conducted at Coimbatore, Trichy, Madurai and Tirunelveli. Today the Awareness Conference is conducted for Chennai Region. Alternative to use and throwaway plastic items were displayed in the Conference. Short video films were shown Technical Session was also held to explain ill effects of use & throw away plastics and management of plastic wastes. In the awareness conference, it is insisted to avoid using of use and throwaway plastics and go for environmental friendly alternative items. For further details the following web site may be visited.
http://www.plasticpollutionfreetn.org/