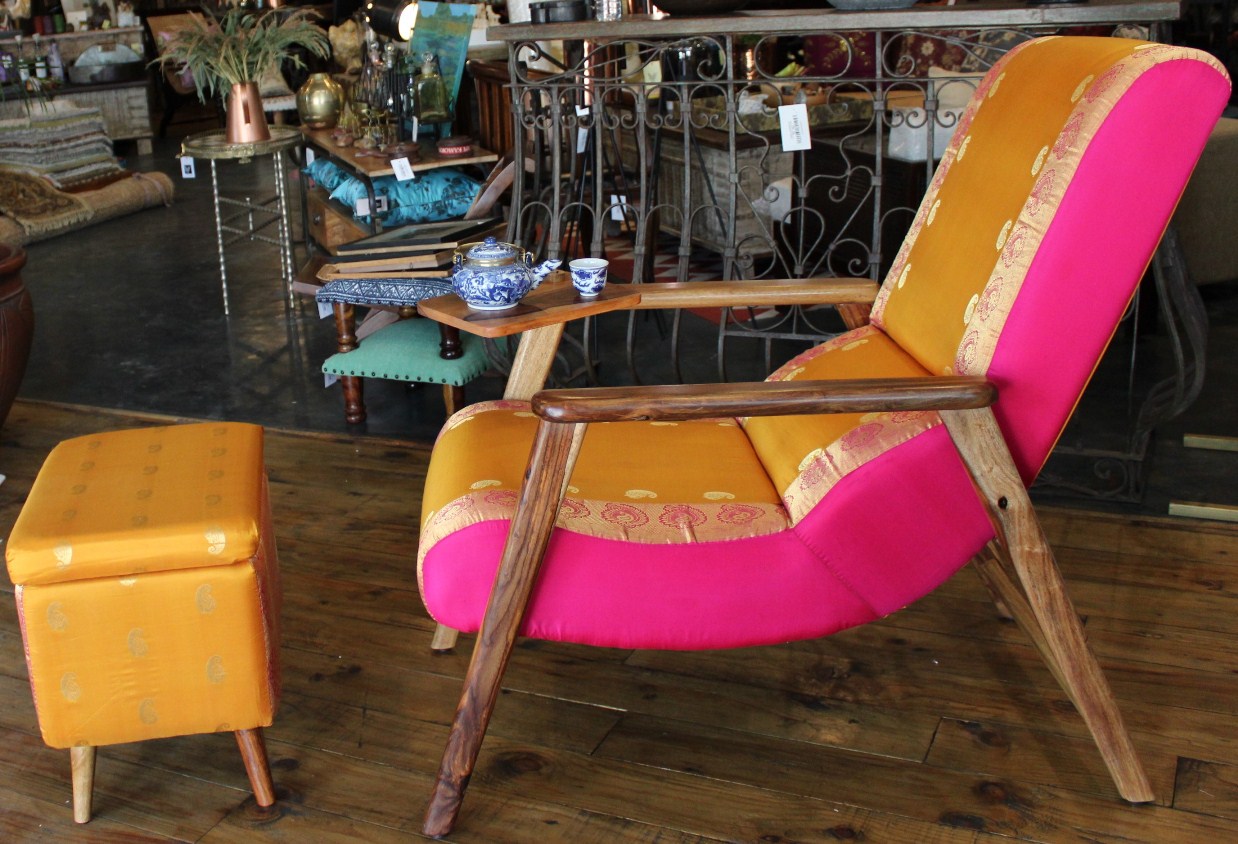 ~Unique Furniture pieces upholstered with textiles from across the country will be on display at Cape Kamoryn, Chennai~
Chennai, January 21, 2019: Sihasn, a luxury furniture and upholstery brand announces its first exclusive retail tie up with Cape Kamoryn, a premium lifestyle boutique in Chennai. The first of its kind e-commerce brand that is taking Indian fabrics beyond apparel and using them as upholstery on furniture, Sihasn exhibited its exquisite product offerings from their current Ajrakh collection at Cape Kamoryn, where one can see-touch-and-feel their products.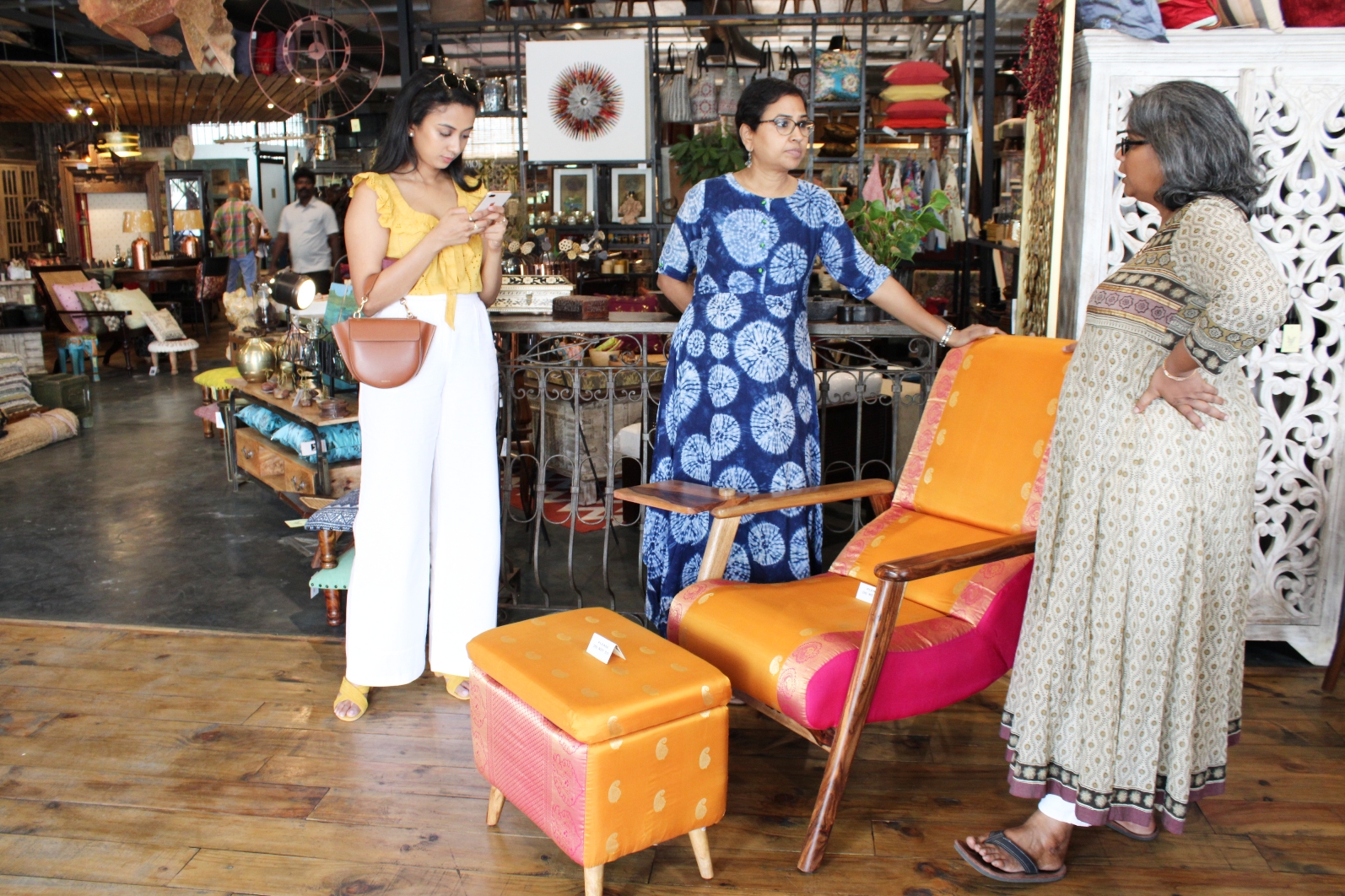 For the first time ever, the brand unveiled a Kanjeevaram-upholstered exhibit that repurposed a saree from the temple town of Kanchipuram in Tamil Nadu. The Kanjeevaram, one of the most unique brocade weaving traditions of India, aptly illustrates how resplendently an Indian saree can be draped and showcased in a living room. Sihasn's "Sarees with Stories" service invites people to refashion and celebrate their heirloom sarees as part of their furniture and furnishings and to enjoy that one-in-a-million experience of literally sitting on a story.
Sanju Rao, the Founder and Creative Director of Sihasn says, "This was such a fun cocktail brunch and I'm excited that we have a presence in Chennai. Customers here have a high regard for Indian textile traditions. I am so grateful to Cape Kamoryn for making our foray into this market a reality."
Ganesh Shankar, the co-founder and CEO of Sihasn says, "This is our first tie-up with a store in India and we consider it the biggest honor that it is with Cape Kamoryn. We are fortunate to have such a prestigious partner in this collaboration and look forward to a successful year ahead."
Shekar Sitaraman, Founder and Owner of Cape Kamoryn, "Cape Kamoryn is delighted to support new and niche brands like Sihasn which are reviving textile and handicraft traditions in India. We look forward to a long lasting partnership."
Every product of Sihasn is a thing of beauty, a thing of joy, a lovingly crafted piece to be cherished for its aesthetics, comfort, and design.
Come and explore SIHASN at Cape Kamoryn as they invite you to celebrate the fabrics of India