"TOLET" Tamil Movie is really worthy to the audience, Film Director & Producer too.
Story is just a One line Script, the interesting scenes to make viewers to involving in the movie. Everyone become characters its great success to the director.
Its really worth for as much as awards. Dialogue is measured is apt to the film given good dignity to the flick.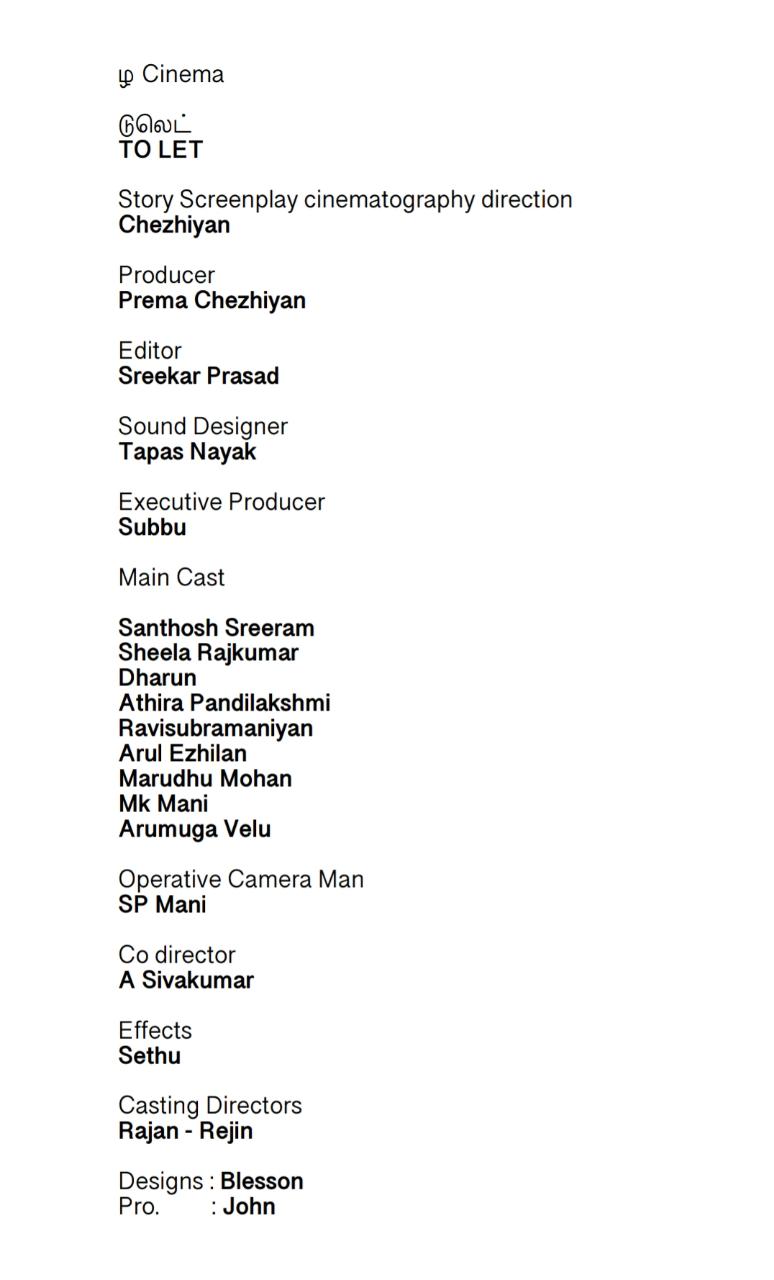 A Assistant Director's struggle in getting rental house city is a subject of the film. Small family Husband Elango is Assistant Director, Amutha is his wife home maker, Sidharth is his son primary convent student. Adhira is his House owner played a role of negative shade. Suddenly house owner wanted to vacate Elango family from her house and plan give rental to others. Elango's small family is searching rental house for their comfortable and affordable is out and out story.
All the actors lived as a characters. Director cum cinematography by Cheziyan had a great sense in made this film with routine life of film industry people how they struggling in getting rental house. Producer Prema Cheziyan is delivered honourable film.
Technicians are back bone of the film. With their contribution is made this film in great manner.