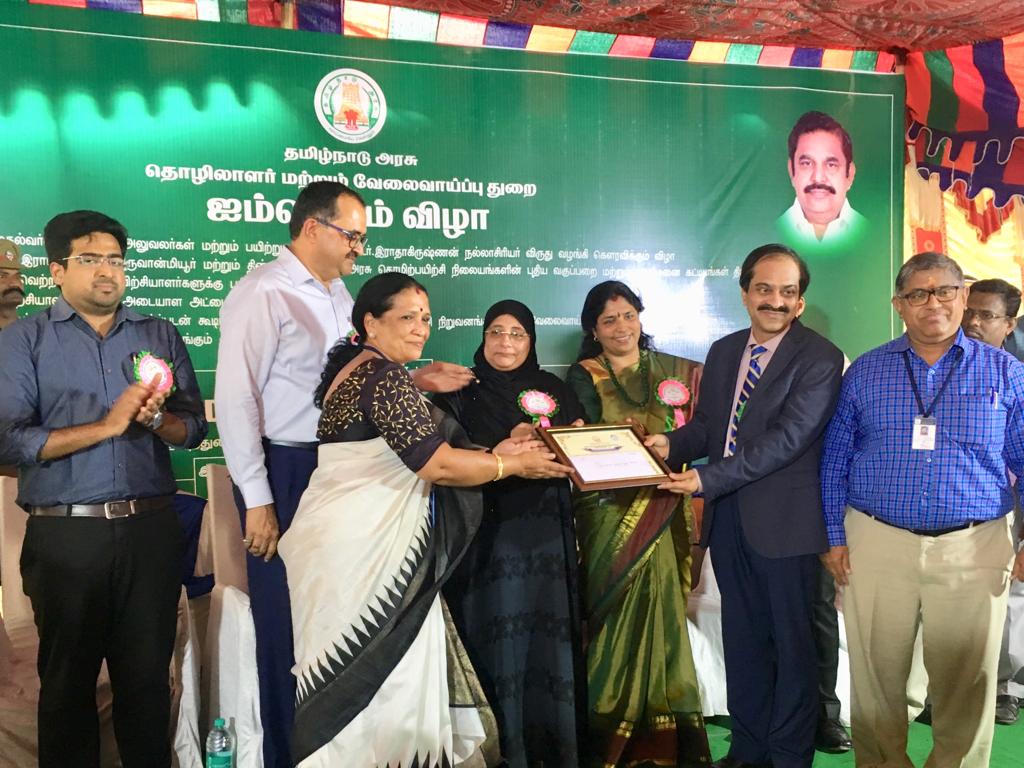 Bharat Sanchar Nigam Limited has been awarded as the Best Performing Training Provider in Telecom Sector by the Government of Tamil Nadu. At a special function organized by Tamil Nadu Skill Development Corporation (TNSDC) at Vellore recently, Hon'ble Minister for Labour, Government of Tamil Nadu, Dr. NiloferKafeel gave away the award to Shri. V. Raju, Chief General Manager, BSNL, Tamil Nadu.
Under the Skill Development Project of TNSDC, BSNL has been training unemployed youth as Network Management Engineer, Broadband Technician, Optical Fibre Splicer, ICT Engineer, Infrastructure Engineer and Tower Technician. The training is imparted by vastly experienced practicing professional engineers of BSNL at about 20 cities across Tamil Nadu. The training includes theory as well as practical aspects of the subjects.
More than 30,000 unemployed youth have been trained by BSNL under this project so far. There is a huge demand for these trainees in the industry. More than 18,000 of the trainees received job offer immediately on completion of the training. The training is free and the trainees receive stipend during the training.
Those who are interested in the free training and job opportunities can register at rgmttc.bsnl.co.in.jobportal