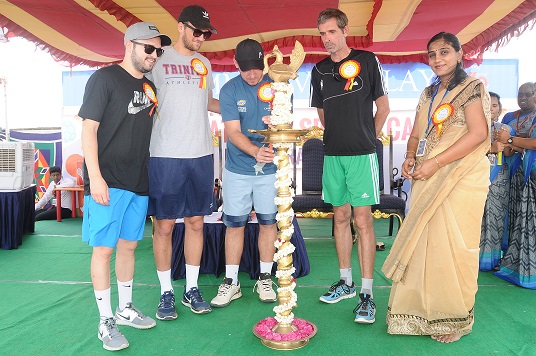 Yesterday is a dream, tomorrow is a vision but a day well lived makes every yesterday a dream of happiness and every tomorrow a vision of hope.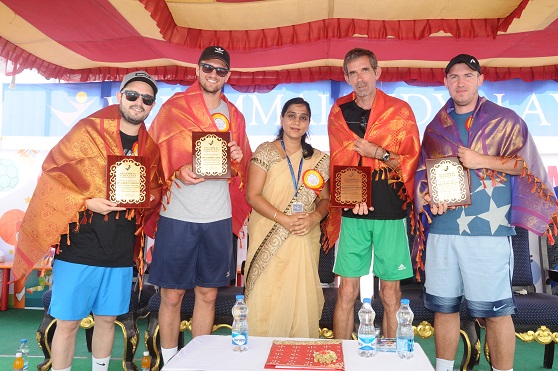 Carrying the same vision, Velammal Vidyalaya has endeavored to give an opportunity to the students to taste and exercise the real essence of sports through the International sports camp.
20th March 2017 marks a paramount moment in the history of Velammal Vidyalaya, Paruthipattu as it inaugurated the International sports camp – the first time ever at Chennai in a grandeur manner.
This 10 day camp conducted between 20th March 2017 and 31st March 2017 is organized with an insight to nurture the sports lovers and take Indian sport achievers to the global level. The camp focusses on the multi-facet fields of the sports arena.
Adding to the glory the newly-built high-end district basketball court was also inaugurated by MR.ALBERTO CARLOS, International Basketball Player – SPAIN in the school premises. On the newly inaugurated court two leading state level basketball teams played the match. All the staff members, parents and the sports students cheered the players.
The presence of the international players MR.LEON HUNT, International Athlete – USA, MR.CONNOR JOHN, International Volleyball Player – USA, MR.ANDRIC MILAN, International Tennis Player – SERBIA, MR.ANDRIAN GRANT DUGMORE, International Cricket Player – SOUTH AFRICA, MR.ALBERTO CARLOS, International Basketball Player – SPAIN, brought splendor to the day. The winners were appreciated with the rolling shield.
The Young sports achievers of Velammal trust schools were felicitated by the international players. The future Indian sports winners have got their best international platform to equip themselves and there is no doubt that this camp would create promising sports stars.