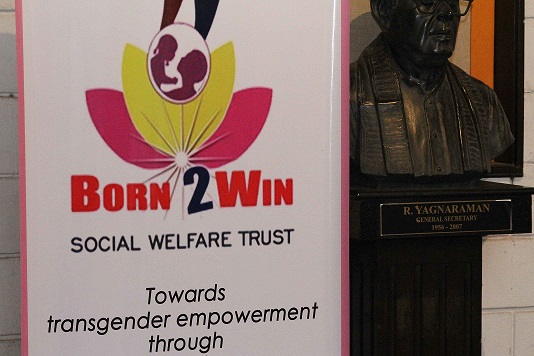 Chennai, April 15, 2017,  Venue "Nalli Gana Vihar", Krishna Gana Sabha, T. Nagar, Time 5.30 pm to 9 pm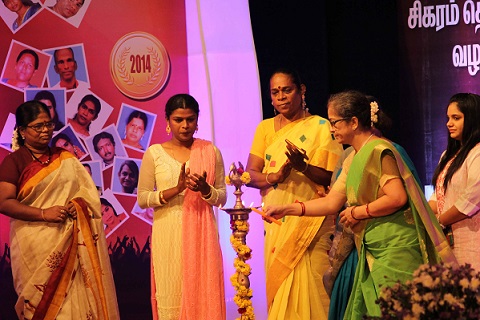 Organized By Born2Win Social Welfare Trust About Us Born2Win Social Welfare Trust is a registered trust founded and led by a Transgender woman.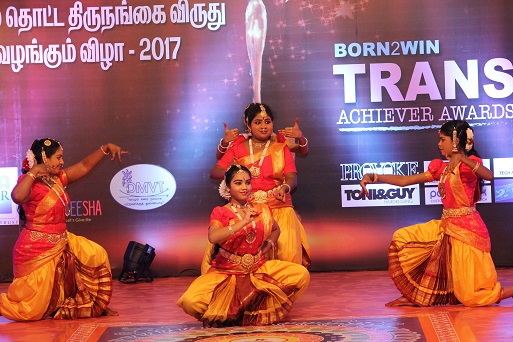 The Trust's mission is to create a platform for the integration of the Trans* communities with the mainstream while facilitating education and employment opportunities for them. This is done in the following ways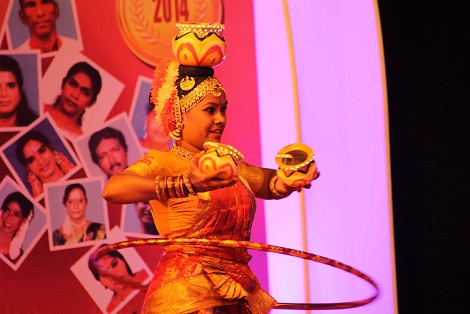 1. Recognizing achievers from among gender non-conforming / Trans* communities in Tamilnadu in order to create positive role models for the Trans* community to look up to and emulate.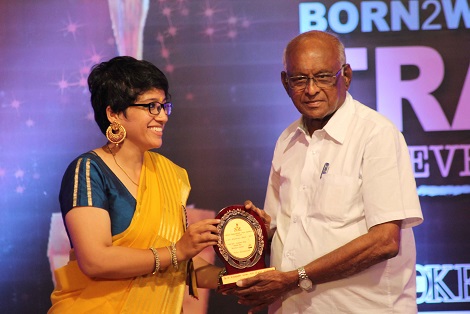 2. Providing Trans* persons the platform to showcase their talents and realize their latent potential over time.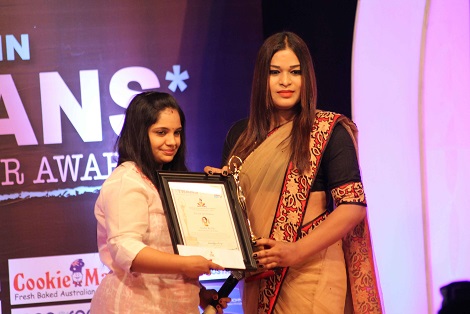 3. Facilitating the process of turning this potential into a skill to boost employability.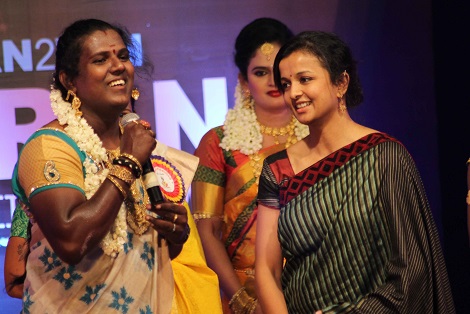 4. Facilitating the completion of basic education and pursuing of higher education for Trans* persons thus inclined, further increasing employability.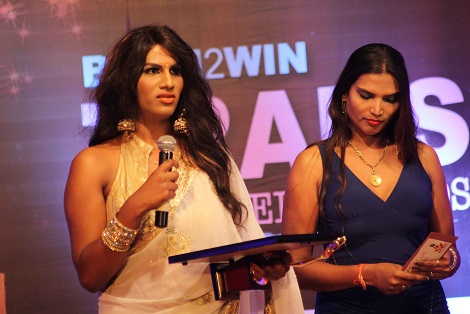 The ultimate vision is to be a medium of integrating marginalized gender non-conforming individuals / groups with what is considered to be "mainstream" society.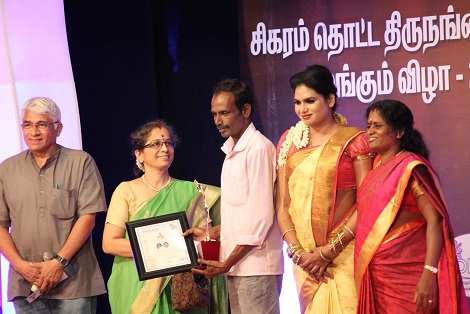 In addition to rehabilitating members of the community, the team provides support to women in need, children of single mothers, HIV+ children, and children with cancer in an attempt to show that Trans* persons are socially conscious people too.
Annual Trans* Achiever Awards Towards one of the aforementioned aims, B2W has instituted a Trans* Achiever Award which is conferred upon persons from the gender non-conforming communities for outstanding achievement in various fields.
This is to identify and create new role models within these communities. It is to send out a message to youngsters that there is a life possible beyond commercial sex work and begging, if they aspire to an alternate lifestyle.
This aims to create an impression in the minds of the general public that many individuals from within Trans* communities are actively seeking to break out of socially imposed stereotypes.
BORN2WIN SOCIAL WELFARE TRUST Registration Number – 84/2013 # 16/1A, Ground Floor, Venkateswara Apartments, Tank Square St., Saidapet, Chennai – 15
born2winsocialtrust2013@gmail.com – www.borntwowin.in
The Trust also identifies and recognizes members of the so called "mainstream" society who are trying to understand, engage and give meaningful opportunities to members of Trans* communities.
Also the supportive and understanding family members from the birth families of gender non-conforming persons are recognized and awarded through this initiative.
This is done in the hope that society takes note and is more accepting of Trans* persons in their circles. Trans* Achiever Awards and Impact B2W has thus far conducted 4 editions of the Annual Trans* Achievers Awards. The First Annual Transgender Achiever Award Function was conducted in 2013.
That function saw 13 individuals from the Thirunangai Community being awarded for their achievements in various fields. Also, 5 mothers, who were (and continue to be) immensely supportive of their gender non-conforming children were recognized and awarded.
The first of its kind in the country, the first edition achieved what it set out to do and hence was a grand success. This success was followed up with two more successful editions of the Award ceremony in the years 2014, 2015 & 2016. These editions saw 47 more Trans* individuals and 14 allies of the community get recognized for their work and efforts.
After the institution of these awards, Born2Win has recorded a gradual increase in the number of persons from within the community wishing to complete their education and seeking alternate avenues of employment. Fifth Annual Trans* Achiever Awards We are organizing The Fifth Annual Trans* Achiever Award function to be held to mark Transgender Day that is observed on April 15 every year.
The event is slated to be held on April 15, 2017 at Nalli Gana Vihar, Krishna Gana Sabha, T. Nagar from 5.30 pm onwards.
This year we have identified 16 individuals from the Trans* communities who have dared to think beyond the norm and have pursued their passions to emerge victorious. Amongst our awardees this year are a media personality, an actor, a dancer, a folk artiste, an international activist and social activists amongst others.
We are also awarding supportive family members and allies of the Trans* communities in Tamilnadu this year. This year's function will see the presentation of 22 awards in all. In addition, there will be classical dance performances by members of the Trans* community, musical performances and a Gender Integration Ramp Walk that will feature gender non-conforming participants.
The event is expected to be attended by luminaries from different walks of life.
For more details, contact – Swetha : 9941887862 / Divya : 9444705250