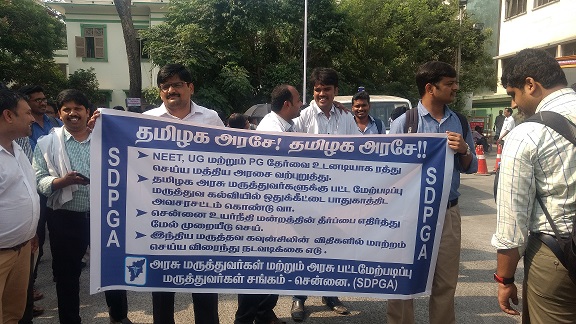 Doctors in a time we even have to fight for our basic rights. Eligibility to post graduation through service quota is what attracts doctors to rural services also it is icing on cake for service minded medicos. It is also a win-win situation for doctors and government facing a shortage of medicos for a vast population.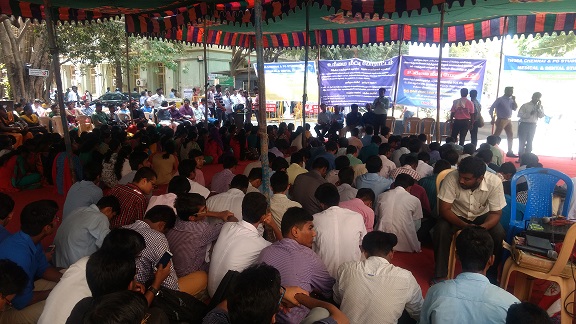 Abolishing the service quota is like shaking the co Crete base of Tamil Nadu health system which is built strongly over it. This will cause a decrease in interest for service and ultimately the delivery of various schemes for the needy people will be brought down.
            STAMP (student council, MMC) is staging an indefinite protest for preserving our deserved right from
tomorrow
(
21.4.17
) at Dean's pillar from
7.30AM
joining hands with KMC, SMC, OMANTHURAR AND MADRAS DENTAL COLLEGE.
             We might be varied in our names and fightfor causes of varied interests, but we are MEDICOS and we will stand united when our rights are challenged!!!
           All medicos extending their support will be braced warmly by the students( UG, PG CRRI) of MMC. It is the time to show our unity. We fight for our one and only agenda,
 WE WANT OUR DESERVED SERVICE MARKS AND SERVICE QUOTA
 United we stand, Divided we fall
Medicos unity zindabad