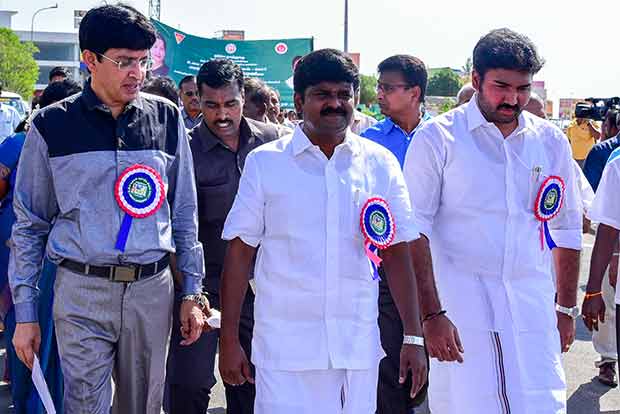 Health Minister Vijaya Bhaskar flags off a rally on the occasion of World Population Day
Chennai: Tamil Nadu may have bagged the best state award as far as family planning is concerned.
However, state health officials haven't stopped there. With the need to ensure that the honour remains, they have been continuing with their efforts. On World Population Day on Monday, city students participated in a rally that was flagged off by health minister C. Vijaya Bhaskar and health secretary J. Radhakrishnan.
The Minister said the virus would not prove fatal. Allaying the apprehensions of the people, he said necessary precautionary measures were being taken to control it.  He said steps were being taken to monitor spread of the virus which was transmitted by the Aedes mosquito that cause dengue.
Chairing a review meeting on Monday, Health Secretary Dr J Radhakrishnan said, a 27-year-old person from Krishnagiri has tested positive for  Zika virus.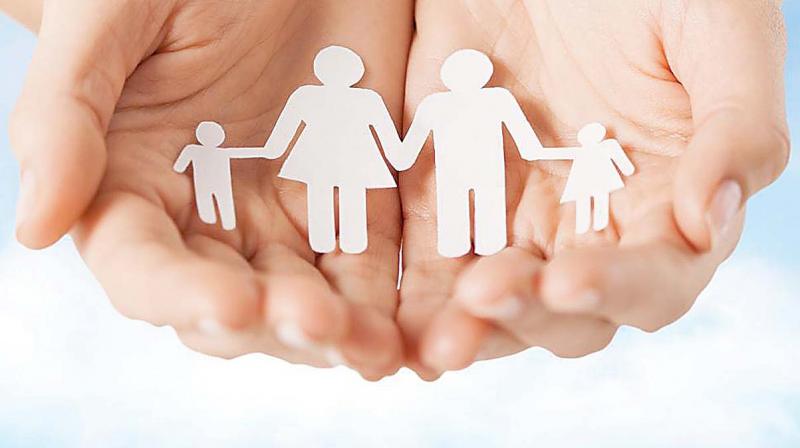 This is the first case reported in Tamil Nadu. In May, a few positive cases were reported from Gujarat. Over 40,000 tests for Zika have been done in India so far.  Dr Radhakrishnan said the patient, hailing from N Puttur in Natrampalayam Panchayat, was treated as an outpatient and has completely recovered.
Dr Radhakrishnan said the patient had developed fever, headache and redness of eyes. Investigations for dengue, chikungunya and leptospirosis tested negative. The case was diagnosed on July 1.
Samples from three other fever cases in the area also tested negative.  He stated that about 200 suspected cases of the virus were tested at the King Institute of Preventive Medicine and Research.
With the United Nations having set the theme 'Invest in teenage girls' for the occasion, health officials proudly said there were a plethora of schemes to empower teenage women and ensure they get adequate health and education facilities.
"The state's population has gone up to almost 7.78 crore. We are taking it
up as our duty to ensure that men marry after 25 years of age and women after 20. We have been conducting camps to create awareness on the importance of adequate spacing between births and to educate the public to follow both temporary and permanent sterilisation methods," the health secretary said.
To ensure that the state continues to progress in health sector,  Radhakrishnan said community participation is very important.