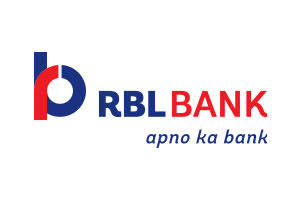 Chennai, 17th July 2017: Varam Capital, in partnership with RBL Bank, has introduced Aadhaar-enabled payment services (AEPS) across its operations, thereby powering the Varam app as a Micro-ATM. With this, Varam's 70,000 micro finance customers across urban and rural areas will have access to ATM services at their doorstep.
The Chennai-based NBFC-MFI has leveraged on the emerging digital and payment infrastructure to facilitate general banking services for the masses. Varam Capital's CEO, Joby C.O. said, "The government's Jan Dhan efforts helped every Indian to have a bank account and with the help of Micro-ATMs, we are making banking transactions a reality. Now our customers can deposit or withdraw any amount any time they wish and at their convenience. This will revolutionise the way people bank with informal income. This also goes well with our strategy of building the digital architecture around Aadhaar, mobile number and bank account. The moment we are able to replace cash at the frontend, our ability to offer multiple products to our customers grows multifold. If their Aadhaar numbers are linked to their bank accounts, customers can transact with their bank only using a thumb imprint."
Varam introduced its App in the previous financial year as part of its digital transformation. The app is integrated with UIDAI, credit bureaus and banks, thus offering seamless on-boarding of customers and real-time disbursements. The new digital initiatives at Varam contributed to 100% cashless disbursements in the last fiscal, apart from 100% enrolments through Aadhaar.
The company, in partnership with RBL Bank, has integrated API Banking and Aadhaar Payment Bridge (APBS) to facilitate seamless disbursements. On the partnership with Varam Capital, RBL Bank's Head of Digital Banking Sujatha Mohan said: "Financial inclusion has been the guiding principle of our banking operations since inception, and even more so since we embarked on the digital transformation journey. Our focus on technology and partnerships is enabling us to extend our product portfolio, and offer differentiated solutions for our customers. In this context, the tie-up with Varam Capital will enable RBL to offer Varam's customers a very comfortable banking experience by using their Aadhaar-linked accounts to carry out banking transactions anywhere, anytime."
Varam Capital Promoter Latha Rajan said, "Varam could conceptualise the entire digital revolution unfolding much before demonetisation hit the market. Our internal IT team built the Varam App and many other workflow management systems, which brought in authenticity, speed, ease and cost-effectiveness into our
operations. At the click of a button, today, every person can access any financial or non-financial products and services in line with the government's dream of financial inclusiveness."
Joby C.O. added, "Varam in its current form operates at 8-10% cost of operations and I believe that our fully operational digital model would help us to bring the cost of operations significantly down over a period of time. This will not only strengthen the bottom-line but also create avenues to explore alternate channels of expansion and growth."
Varam is holding talks for its series A round of equity to realise its dream of providing low-cost financial services.
About Varam : Varam Capital Private Limited ('Varam') is a new age tech-enabled Micro Finance Institution (NBFC-MFI), headquartered in Chennai, Tamilnadu. With 25 branches across 11 districts in the States of Tamilnadu and Chhattisgarh, Varam serves over 70,000 customers. Varam is building a low cost financial delivery channel, using digital technology to service customers, underwrite loans and facilitate seam-less transactions.
About RBL Bank : RBL Bank is one of India's fastest growing private sector banks with an expanding presence across the country. The Bank offers specialized services under six business verticals namely: Corporate & Institutional Banking, Commercial Banking, Branch & Business Banking, Agribusiness Banking, Development Banking and Financial Inclusion, Treasury and Financial Markets Operations. It currently services over 2.8 million customers through a network of 239 branches and 375 ATMs spread across 20 Indian states and Union Territories.
Over the last few years, RBL Bank has earned recognition in various national and international forums such as : CNBC ASIA's India Talent Management Award (2017); 'India's Best Bank (Growth)' in the 'Small-Sized Bank Segment' by Business Today-KPMG Best Bank Study for six consecutive years (2012-17); Business World's 'Best Growing Small Bank' consistently for four years(2013,2014,2015,2017)  and recognized by the World Economic Forum as a 'Global Growth Company' (GGC).
RBL Bank is listed on both NSE and BSE (RBLBANK).