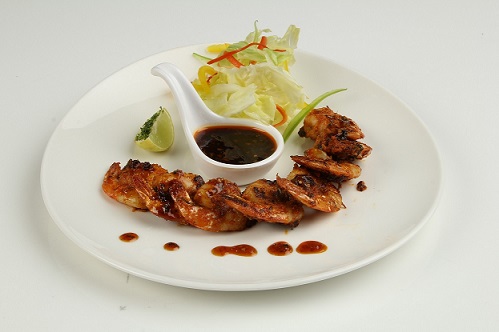 Chennai, 20th September, 2017: INK 303, one of the most preferred restobar in city since past one year will be celebrating its 1st anniversary with an extensive range of activities for its guests. The celebrations begin on 22nd September, 2017 and continue till the end of the weekend on 24th September, giving the city a weekend long of exciting activities and deals to indulge in.
The ablaze blue ambience, extremely friendly waiters in smart bow ties, a tempting range of Oriental and continental food and a selection of premium alcohol, the resto-bar is set to bring out the best deals for their customers to celebrate their first anniversary.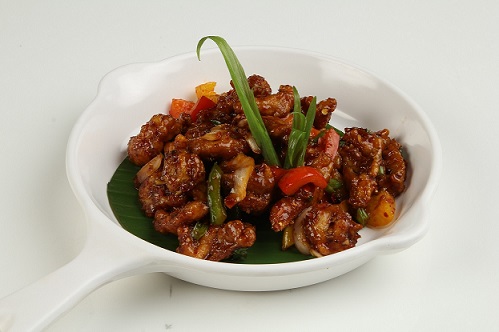 Starting on Friday, INK is hosting the infamous DJ Ashok Bajaj to set the mood with an 'Ethnic night' for the beginning of the celebrations. Flaunting his culinary skills, Chef Sasi will display 100 varieties of bar snacks for the night. Begin your Saturday night with an 'Insane' offer and buy beer and cocktails at just Rs 101 from 5-7 PM. Continuing the celebrations for the night will be DJ Shanaya and DJ Shameless Mani. And when Sunday morning comes, follow the trail of excitement with a special anniversary brunch from 11 AM to 4 PM accompanied by some crowd's favourite pub games.
Head to INK 303 for a fun filled weekend with your friends and loved ones, leaving behind a bunch of good memories.
For reservations and more information contact: 044- 42163303
About Oriental Cuisines: Established in 1994, Oriental Cuisines Private Limited (OCPL) has enhanced the palate of India with a remarkable range of cuisines from all over the globe. From tantalizing Thai to sinful Spanish, to the robust richness of the Malabar Coast, minimalist Japanese to spicy Chinese, fun and fast eats to exquisite patisserie and rich desserts. Usually, the tone and theme of restaurants and bars are defined by the cultural mix of a city. It isn't every day that this effect happens in reverse. Ever since its inception, the distinct identity and definitive quality standards of brands under Oriental Cuisines Private Limited (OCPL) have influenced an entire generation – first in Chennai and now all over India. Originally founded by foodie, professor, restaurateur and entrepreneur M Mahadevan, Oriental Cuisines Private Limited has grown as a robust brand with 150 + outlets.  Our global cuisine brings the finest flavours of the world to our esteemed customers. Oriental Cuisines' brands include The French Loaf, Le Chocolatier, Sera Tapas Bar and Restaurant, Benjarong, Teppan, EnteKeralam, Va Pho, Wangs Kitchen, China Town and Planet Yumm.