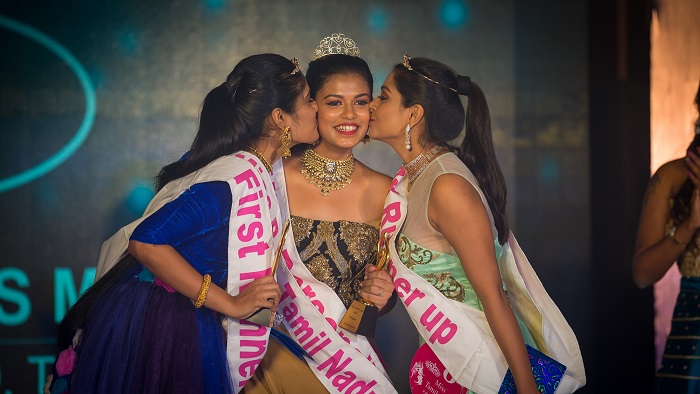 Chennai 30th Oct 2017: The 1st edition of Miss Tamil Nadu 2018held at The Westin Chennai on 29th October 2017, MsShreesha was crowned Miss Tamil Nadu 2018. First Runner UP MsShaliNivekas and Second Runner Up was MsMahalakshmi. The Pageant aims to discover the freedom express and talent of the women in Tamil Nadu.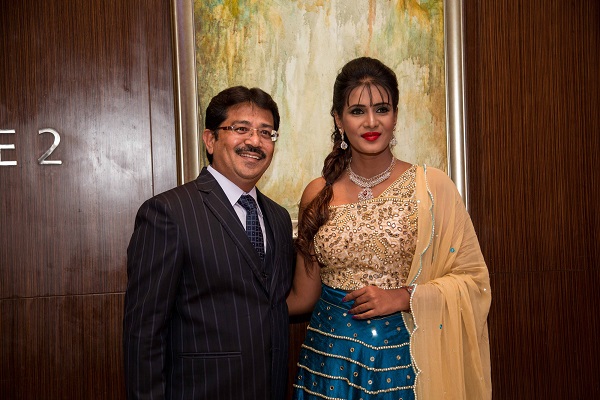 The Miss Tamil Nadu 2018 pageant is conceived and executed by Miss South India which is run by MrAjith Ravi for the past 15years. JJ Diamonds claimed the title sponsor for the 1st edition of Miss Tamil Nadu presented by DQ Watches, Unique Watches and Manapuram Gold Loan. The event was judged panel includes Pageant judge panel,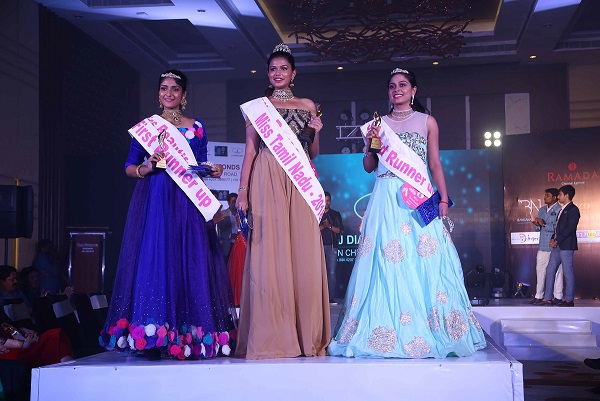 1) Apsara Reddy – Senior Editor and Journalist
2) Karthik Srinivasan- Celebrity Photographer
3) Sanjay Kumar Aslani – Actor and fashion Choreographer
4) Prasanna Kumar – Swingers dance studio artistic director
5) Dr.Mini Rao – Renowed Psychologist
6) Dr.Karthik Ram – Chennai Plastic Surgery
7) MeeraMitun – Regional Director
8) Ajith Ravi – Chairman, Miss South India
MeeraMithun, Actress & Former Miss South India encouraged the young talents who all participated in the event. She had brought the first occurrence Miss Tamil Nadu 2018 in Chennai and also she will now be creating more opportunity and will show her support to the participants,speaking on the occasion MeeraMitun, Regional Director of Tamil NaduMiss South India said, "I feel privileged to bring Miss Tamil Nadu 2018 to our very own pride Chennai, for the very first time in pageant history. This pageant will surface touch the goal of taking Tamil Nadu fashion to next cadre and we are ready to encourage young talents."
Apart from the title winners, the other subtitles to win are;
Miss Beautiful Skin – FalguniKhatod
Miss Beautiful Eyes – Anushree Gupta
Miss congeniality – Nikitha
Miss Personality – Shreesha
Miss Beautiful Smile – ShaliNivekas
Miss Photogenic – Sahana
Miss Beautiful Hair – ShaliNivekas
Miss Beautiful Face – Mahalakshmi
Miss Perfect Ten – Roshini Dash
Miss Catawalk – Dussehra
Miss South India:
Miss South India will spread all over Indian to bring together the youth of South India reflecting the culture and tradition of Indian in its trust colour, Which showcase South India in all its splendor, it's exciting blend of culture, tourist destinations and natural beauty of the entire world.