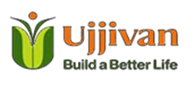 Scheduled bank status boosts deposits, Robust growth in disbursements, 3.49 lakh customers added in this fiscal year and NNPA reduced to 1.38%
Bengaluru /Chennai, November 2, 2017: 
Ujjivan Financial Services Ltd. [BSE: 539874; NSE: UJJIVAN],the  holding company and promoter of its 100% subsidiary "UJJIVAN SMALL FINANCE BANK", todayannounced its consolidated financial performance for the quarter ended September 30, 2017.
Summary of  Business Performance – Q2 FY  2017-18:
The financials and ratios as below are based on consolidated numbers:
Gross Loan Book at ₹6,669.21 crore; growth of 3.25% over Q1-FY18 and an increase of 2.83%
over Q2-FY17
Off-balance sheet portfolio as of September 30, 2017 at ₹304.82 crore
Net Loan Book at ₹6,364.39 crore;  growth of 4.15% over Q1-FY18 and an increase of 6.07%
  over Q2-FY17
Disbursement at ₹1,954.28 crore; an increase of 14.83% over Q1-FY18 and decrease of 10.51%
over Q2-FY17
Deposit base at ₹1,349.1 crore in Q2-FY18 as against ₹403.7 crore in Q1-FY18
1.73 lakh new borrowers added during the quarter and 3.49 lakh in the H1-FY18
Collection efficiency back to normal at 99.7% for new business from January to September'17
Secured portfolio increased by 34.85% to ₹202.68 crore from ₹150.30 crore in Q1-FY18
GNPA at 4.99% and NNPA at 1.38% in Q2-FY18 as against 6.16% and 2.30% respectively in Q1-FY18
Prudential write off of ₹88.64 crore in Q2-FY18 (covered by provisions)
Provision Coverage Ratio (excluding technical write-off) at 73.40%
 Mr. Samit Ghosh, MD & CEO, Ujjivan Small Finance Bank said, "We have significantly reduced our losses in this quarter compared to the previous quarter due to lower credit cost and business volumes returning to normallevels. We expect credit costs to taper off to normal levels in the next two quarters and with business growth,  we  are  on  our  way  to   a  complete  turnaround  after  absorbing  the  impact  ofdemonetization on our business environment.  Further, the collection efficiency continues impressively at99.7% for all new business from January till September. At the same time, we maintain our progress as perplan in our transformation to Small Finance Bank with the conversion of 92 bank branches around the countryand crossing 100 bank branches milestone in October, scheduled bank status and a healthy buildup of low costdeposit base as well as steady growth in overall business."
Commenting on the performance of the company Ms. Sudha Suresh, MD & CEO Ujjivan Financial Servicessaid, "With the scheduled bank status, the company has been able to raise funds at competitive rates additionally through Certificate of Deposits (Rs.614.5 crore). We expect to leverage further on this and otheroptimal sources of funding in the next two quarters. Our NIM for the bank has also increased to 10.20% from8.90% QoQ. Cost to income has also reduced significantly during the quarter by 9.18% due to business growthably supported by flat operating cost & reduction in cost of funds. We expect this to decline further withexpected growth in business".
Summary of Financial Performance – Q2 FY  17-18:
Total Income at ₹378.03 crore, an increase of 5.41% over Q1-FY18 and an increase of 5.89% over
       Q2-FY17
NII at ₹164.57 crore, an increase of 19.07% over Q1-FY18 and a decrease of 12.48% over Q2-FY17
NIM at 10.55% in Q2-FY18, an increase from 9.23% in Q1-FY18 and a decrease from 13.02% in
       Q2-FY17
Cost to Income ratio at 68.82%, a decrease from 78.00% in Q1-FY18 and an increase from 48.18% in
       Q2-FY17
Net Loss at ₹11.95 crore in Q2-FY18 against ₹74.94 crore in Q1-FY18
Cost of funds reduced to  9.65% from 10.41% in FY17 as the company raised low cost deposits post the attainment of scheduled bank status
Marginal cost of borrowings at 7.19%, a decline from 9.67% in FY17