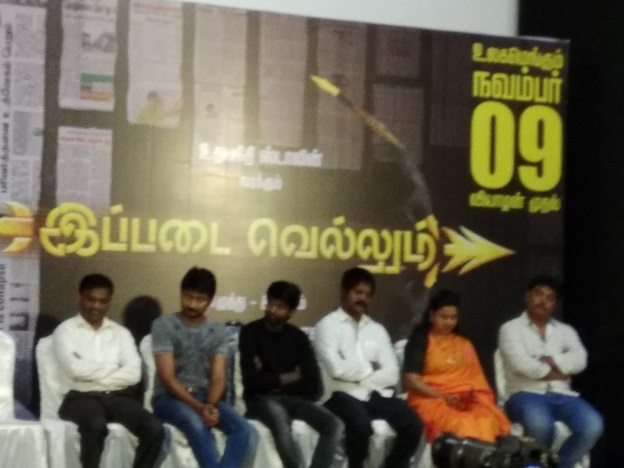 Lyca Productions Tamil Film "IPPADAI VELLUM" Trailer & Song release with Press meet held at Prasad Lab, Saligramam, Chennai, On 02.11.2017 at 3,30 pm.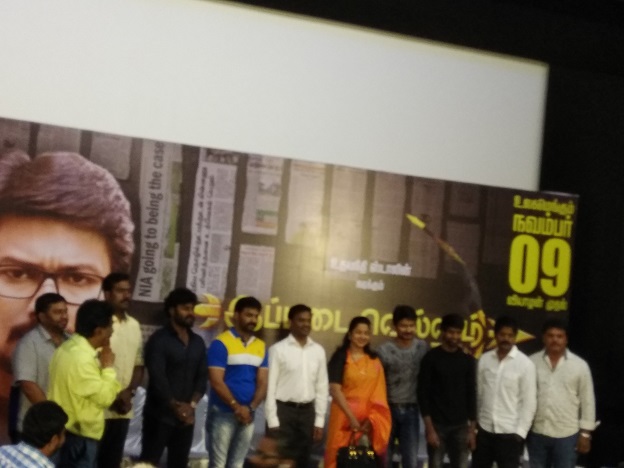 In this event Actors Udhayanidhi Stalin, Soori, Daniel Balaji, R.K.Suresh. Actress Radhika Sarathkumar, Writer and Director Gaurav Narayanan, Producer Raju Mahalingam, Cameraman Richard M. Nathan, Editor Praveen K.L, Art Director Videsh were delivered their excellent speech and graced the function. PRO Nikhil  Murugan organized the Press meet.
Ippadai Vellum is a Tamil movie starring Udhayanidhi Stalin and Manjima Mohan in prominent roles. The cast also includes Soori, Daniel Balaji, Raadhika Sarathkumar, M.S. Baskar, Sriman and R. K. Suresh. It is a drama directed by Gaurav Narayanan with D. Imman as the music director and K L Praveen as the editor. D.O.P. by Richard M. Nathan, Stunt directed by Dilip Subbarayan, Dance by Brindha, Lyrics penned by Madhan Karky and Arunraja Kamaraj. P.R.O. by Nikhil.