November 10, 2017, Bengaluru: Fortis Hospitals, Cunningham road conducted a skit show in the hospital premises to raise awareness on stroke for the patients and the visitors on the occasion of "World Stroke Day".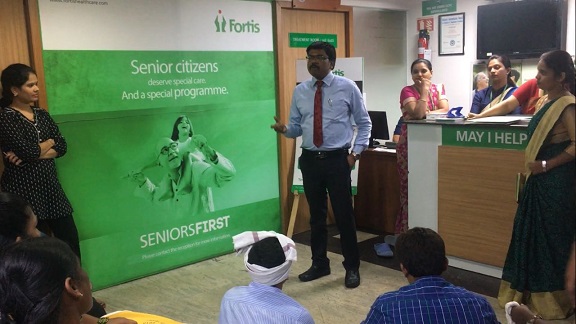 The initiative is to raise awareness for the prevention and treatment of the condition and ensure better care and support for survivors. The hospital performed a skit showcasing steps to take while dealing with a patient suffering from a stroke.
Dr Nithin Kumar, consultant Neurologist at Fortis Cunningham road spoke about Stroke management to the OPD patients & attendees.