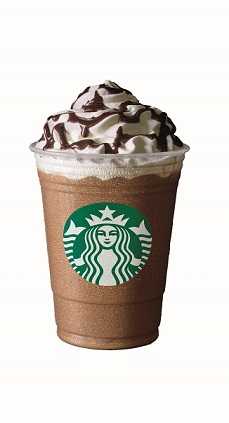 Starbucks is inviting customers to celebrate the season of sharing with specially designed cups, new and returning handcrafted holiday beverages and a festive merchandize collection.
Each year, there are a few unmistakable signs that the holiday season is drawing near. The first strains of holiday music can be heard in shopping malls, holiday lights go up on store façades, and Starbucks holiday cups and holiday beverages make their return to stores.
Starting today (Nov. 7), Starbucks stores acrossIndia will serve beverages in the new holiday cups, including returning favorites such as Toffee Nut Crunch Latte and Mocha Praline and our new Vanilla Nougat Latte.
This year, Starbucks has unveiled its first colour-in holiday cup. The cup design starts with a pair of hands holding red cups of coffee, an ode to cups of years past, connected with swirling ribbons with lively holiday scenes and splashes of red and green.
Starbucks rings in the season with an invitation to "Give Good," which is the theme for this year's holiday campaign. "The holiday season is a time for coming together and sharing goodwill. Our intent with this year's holiday cup design is to encourage our customers to add their own color and illustrations to express their holiday spirit. Because, no matter the color of your cup, the holidays are meant to celebrate all the good we give to each other, our community and ourselves this season," said Sumi Ghosh, chief executive officer, Tata Starbucks.
The much loved Starbucks holiday beverages will return for a limited time, crafted by hand and heart.
Available hot, iced and as Frappuccino® Blended Beverage
We couldn't resist bringing back this festive favorite! Indulge in the traditional holiday flavours withour Carrot Cake with Cream Cheese,a classic take on carrot cakeloaded with almonds and raisins, and served with vanilla sauce on the side.
Starbucks® Christmas BlendVIA® Ready Brew showcases Starbucks artistry in roasting and blending with some of the finest aged Sumatra beans and lively Latin American and mellow Indonesian coffees. Starbucks® Christmas Blend has distinct, cedary, spicy layers balanced by a sweet, rich smoothness, best enjoyed with rich holiday desserts with friends and family.
Give Love with this year's Christmas merchandise collection! From tumblers to festive mugs to charming holiday sets, this season's merchandise will be available in two collections: "Night Forest" – featuring whimsical woodland creatures paired with traditional winter patterns, all dressed up in rich jewel tones and opulent metallic – and "Holiday Luxe" including the traditional festive colors with a fun pop of pattern.