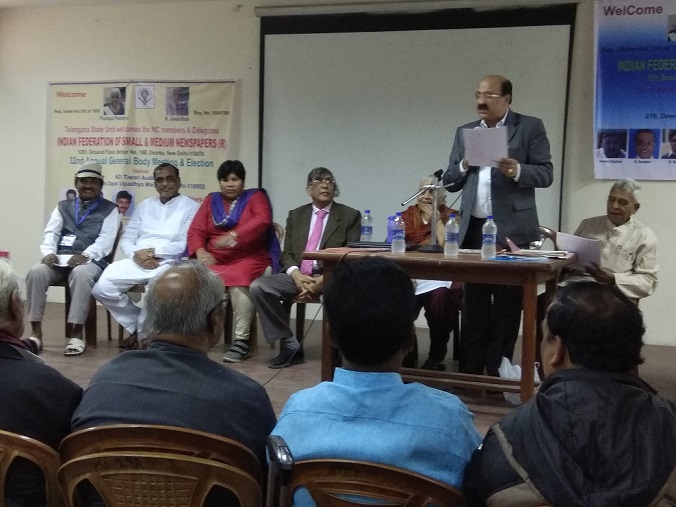 Indian Federation of Small and Medium Newspapers ( IFSMN ) 32nd Foundation Day Annual General Body Meeting and Election for 2017 – 2019 National Body Committee held On 15th November 2017, 9 am to 5 pm at 219, Deen Dayal Upadhyay Marg, New Delhi.
Ms. Pushpa Pandeya Founder President presides  32nd Foundation Day Annual General Body Meeting. Mr. Sunil Dang Returning Officer IFSMN Elections were organised and and announced the unanimously won newly elected National Body.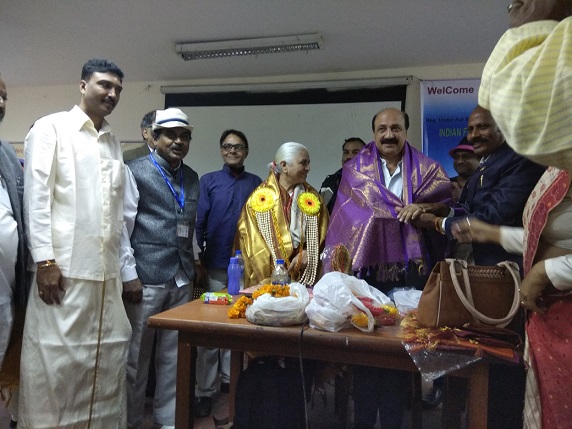 IFSMN Election Results:-
Mr. B.G.Vijay from Karnataka elected as a National President and Mr.K.K.Tiwari from West Bengal elected as a National Secretary General with 12 National Working Committee.
Mr.Sanjeevi – Karnataka, 2. Mr.Kishan Rao – Telangana, 3. Ms. Manju Surana – Rajasthan, 4. Mr. Rabindra Pansali – West Bengal, 5. Mr. DR. Rajendran Swamy – Tamilnadu, 6. Mr. Ramgopala Thandaluvar – Tamilnadu, 7. Ms. Runu Hazarika – Assam, 8. Mr. Shaikh MD – Maharashtra, 9. Mr. Shankara Sharma – Telangana, 10. Mr. Surinder Verma – Chandigarh, 11. Ms. Tina Surana – Rajasthan, 12. Mr. Narayanpurkar YK -Maharashtra.
Newly elected team taken In charges and Oaths that Develop and Improve the IFSMN IN ALL STATES AND ALL THE WAY.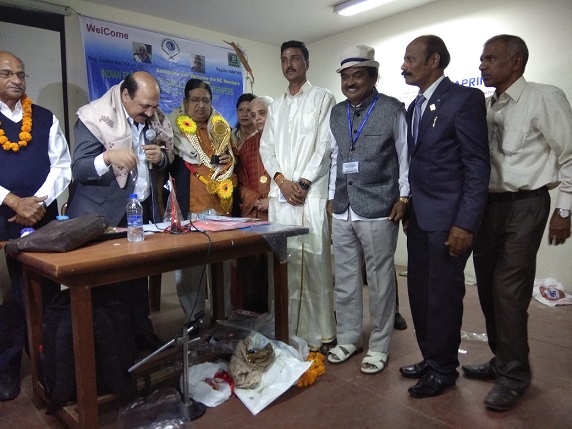 Past President Mr. N.Janardhana handed over his Responsibilities, Duties and Office Keys to the new team.
The 32nd Foundation Day AGM & Election for 2017-2019 happened in a grand manner with great success.
Mr.MATHIOLI RAJAA President of IFSMN Tamilnadu and Pondycherry participated in this meeting and also from Tamilnadu, Delhi, West Bengal, Karnataka, Telangana, Assam, Punjab, Maharashtra, Bihar, Haryana, Chandigarh, Odisha, Jharkhand, Rajasthan, Gujarat, Utthar Pradesh, Andhra Pradesh, Uttarkhand states were given their valuable presence and made the function graceful.