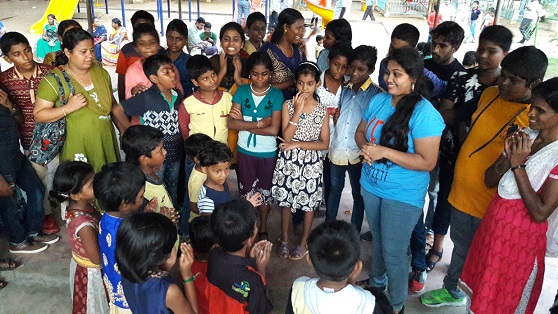 Chennai, November 21, 2017: Ola, India's most popular mobile app for transportation, organized a one-day educational trip to the Birla Planetarium and Snake Park in Chennai for 100 children of its driver partners along with their parents.
The trip started off with a visit to one of Chennai's most popular tourist spots, Snake Park, where the children were amazed to see various species of the beautiful reptiles. The Birla Planetarium was the next stop where the children were an excited audience to a 45 minute sky-show. Ending with a tour of the science park, the children enjoyed seeing so many principles of science in practice. Aged between 12-16 years, most of the children were first time visitors to the planetarium and had a fantastic learning experience.
Shashwat Ramesh, City Manager – Chennai, Ola said, "As one of India's most innovative technology companies, we at Ola believe that students should be encouraged to learn based on critical thinking and experimentation in science and technology. These children are the future generation of our country, and it is vital for us to encourage them to learn in a practical way. This will help them build a strong problem-solving approach which is critical for innovation and development. We were as thrilled as these kids to organize this program and were amazed to see their curiosity and passion for learning science."
Expressing excitement, Varshney, a 12-year old girl participant said, "This was the first time I visited the planetarium and I am very happy to see and understand more about science and the universe. It was also equally exciting to see different kinds of snakes and learn more about the reptiles. I am thankful to Ola for giving me this opportunity."
Ola has organized various engagement programs for its driver partners and their families in the past such as Ola Partner League that also involved providing cricket training scholarships for children, Har Din Lakhpati, and various other training and skilling programs.