The story based on understanding between husband and wife  
'Appa Vendampa' director's next film is beginning with prayer ..!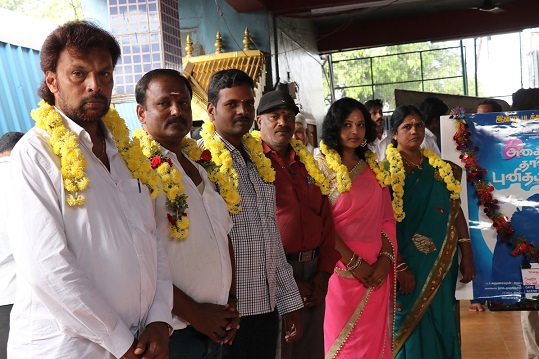 His first film, 'Appa Vendampa' created the social awareness of the anti – alcohol and got the appreciation from public. In the film actor and director venkatramanan compliments. Currently in his next film, "Athaiyum Thaandi Punithamaanathu"
If a husband and wife's understanding of how life would be better focused on the notion. The film is cast entirely of newcomers to become purely commercial film.
Direction by Venkat Ramanan , Music by V.K.Kannan, D.O.P. Selvam, Editor Rajesh Kannan with the first film unity continued too. What is the highlight of the film, This film producing by venkat Ramanan along with whereas the ten people in key positions in the community if the independent cinema.
Beginning in the film will shoot in January, plans to release  in May.