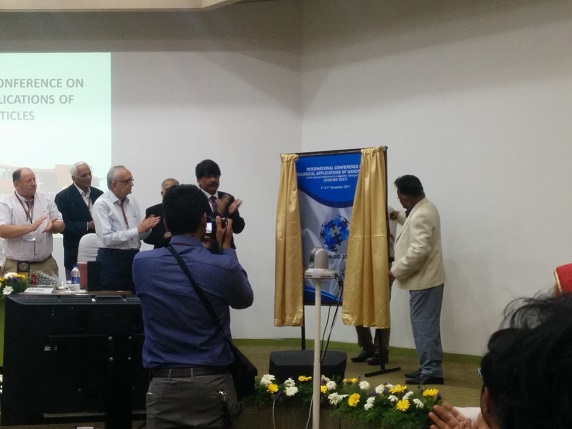 Chennai, 5th December 2017:Dr. K M Cherian, Chairman and CEO of Frontier Lifeline Hospital and Dr. KM Cherian Heart foundationhas inaugurated International Conference on Biological Applications of Nanoparticles (ICON – BIO 2017) at IIT Madrasyesterday. This conference hosted by MagGenome Technologies Pvt. LTD in association with IIT Chennai, Slovak Academy of sciences and Charoter University of Science and Technology.
The theme of the conference was "Recent Technologies and products based on the use of nanoparticles for biological application". This conference will help the industry personals involved in bringing cuttings edge research from the labs to the market in the form of products to get a chance to showcase their technologies to a highly diverse and relevant audience.
During the conference, Dr. KM Cherian shared his 1st insight on "Translational research with respect to role of nanotechnology and tissue engineering in cardiovascular applications".
Speaking at the conference, Dr. KM Cherian said "I am extremely privileged to inaugurate the conference which will help the industry personals to understand the new research technologies and products on the use of nanoparticles for biological application. I had been facing lot of difficulties by the unexpected interferences from regulatory bodies and the country's financial policies, making our 'Make in India' dream strenuous to achieve. I would like to thank MagGenome Technologies and IIT Madras for inviting me as a Chief Guest for the ICON – BIO 2017."