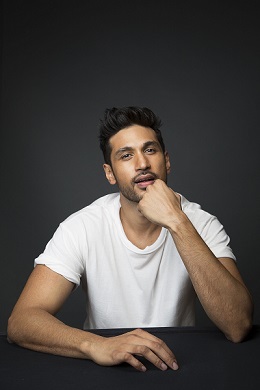 Bring in the New Year early with Arjun Kanungo & Mellow D on 29th Dec 2017, 7:30 pm onwards at Forum Vijaya Mall
Forum brings you an early New Year with a first ever Arjun Kanungo concert at Namma Chennai along with the 21 year old infamous rapper Mellow D. Arjun Kanungo is an independent musician, trained in Indian classical who has smashed popular youtubers with over 23 million views for his Baaki Baatein Peene Baad – his debut single in 2015 launched by Sony Music.
Arjun's first commercial success came with "Khoon Choos Le" in the 2013 film- Go Goa Gone, starring Saif Ali Khan, which rocked the charts Go Goa Gone (2013) Since then he has churned out 3 hit singles in 2 years– Baaki Baatein Peene Baad ft. Badshah, Fursat, and Ek Dafaa (Chinnama) His fans proudly call themselves "Fanungos".Arjun Kanungo has just released his latest single "Gallan Tipsiyaan". The party number has already garnered massive appreciation online. Apart from these, he has been featured in ARR's Yaara album as well.  His recent release 'Ek Dafa' features the chartbuster song 'Chinnamma Chilakkamma' which was originally composed by none other than A.R. Rahman. Arjun Kanungo made it to the Top 50 in the list of Most Desirable Indian Male Celebrities in 2016 released by Times of India. The list was curated according to the performances and the awards all celebrities won during the working year of 2016. Arjun ranked 31st in the list, beating faces like Saif Ali Khan, Abhay Deol, and Arjun Kapoor.
Mellow D is a professional rapper based out of the finance capital of India, Mumbai. At 21, Mellow D is considered as India's youngest and the only Punjabi rapper, producer, and cover artist.He hit the Mumbai markets by opening for Badshah LIVE in a concert. The response was fabulous. After this, he was offered to release his productions by three major music labels. Mellow D has released two music videos in 2015 through various media outlets. Mellow D is also the official rapper of Neha Kakkar's LIVE show concept, 'Neha Kakkar LIVE'.Neha was so impressed with his style of music that she uploaded a video of Mellow on her official Facebook and Instagram page, which went viral.
Watch Arjun Kanungo & Mellow D perform LIVE on 29th Dec from 7:30 pm onwards at the Forum Vijaya Mall. This is a free ticketed event .For details contact 044 4904 9000.