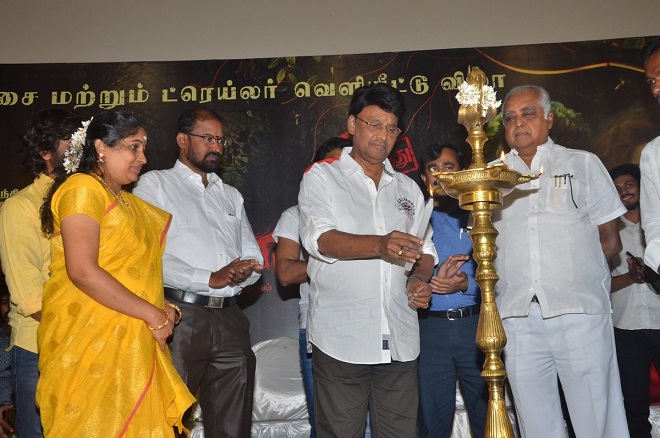 "Ghost Is not it? Actor & Director Bhagyaraj said in logic " Aaraam Thinai " function ..!  
"In promotion not participated ignore"; "; Aaraam Thinai " Ravimariya angry at the festival ..!  
"Please give the film a month later to the Amazon"; '"; Aaraam Thinai "' Theater Association President Abirami Ramanathan to function ..!  
"Vijay is the reason why we have become a big hero"; '"; Aaraam Thinai " Theater Association President Abirami Ramanathan Action speech on the occasion ..!  
"Theater premiums regulators"; 'Aaraam Thinai' film function aide to APJ Abdul Kalam secreatary Ponraj!  
Aaraam Thinai 'music launch tender request that Actor Aari ..!  
"If one of the highest taxes in the state, why ..?"; Vijay film producer in question in the occasion of the Aaraam Thinai!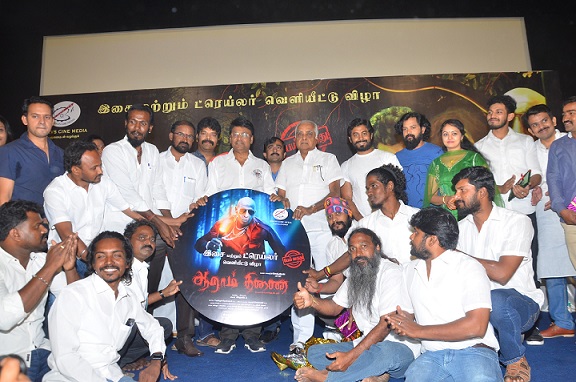 R.Muthukrishnan and M.velmani produced by the combination on behalf of MRKVS Cine Media  .  The film is  'Aaraam Thinai'. The film is directed by Arun. C.  Heroine of the story Vijay TV  Vaisalini, main characters Naan Kadavul Rajendran, Ravimariya, Lavanya and also starring Vijay TV Qureshi.
Hill mountainous area, bays and ocean-based space has to be told about Aaraam Thinai in the literature. But the Ghost and Ghost space this 'Aaraam Thinai' evolved. The important aspect is flashback in horrorfilm usually featuringfor ghost. But to break that tradition, and the reasons for each activity in order to realize themselves in the audience watching the film screenwriting, designed in a new style. It will be a new experience for fans.
Postive thoughts always give good results, the film has been championing the notion. Chased away the specter of the film to reach new and lively courtship Control Rajendra's role will be to guarantee Ravimariya actor also says it will be a film director Arun.C. Control with Rajendra Vijay TV comedy show Kalakka Povathu Yaaru title winner Qureshi.
The film has Cinematography by Rajan. Music by Raj K Chozhaan, Editing by Tirumalai.
Kanyakumari, Marthandam, even in heavy rain in the area carried out the shooting of the film. Audio launch of the film festival held, on Prasad Lab, Chennai, at Dec. – 27 – 2017, 7 pm.