~Drops of style, now in your bathrooms~
Chennai, 3rd January, 2018:Parryware, India's contemporary bathroom solutions launches new range of 'Dropletfaucets', inspired by the shape of a water drop.  The new quarter turn range of faucets comes with unique lever design providing a sturdier grip, thereby adding to the overall aesthetics and style of one's bathroom.
Moving beyond functionality and suiting all kind of modern day bathroom spaces, the new faucet rangeboastsof a ceramic inner head and wall mixer with center diverter cartridge for smooth functioning.Always striving for optimal performance, Parryware's new range of faucets are engineered withsuperior quality and sturdy built resulting in better life of the product.The range offers comprehensive line-up of faucets, suited for all kinds of bathroom needs.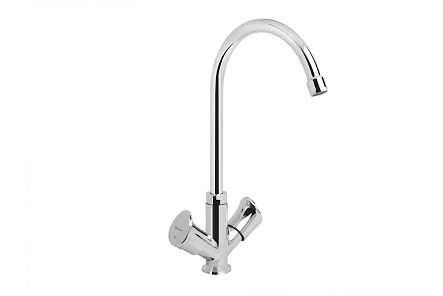 Commenting on the launch of the range, K E Ranganathan, Managing Director, Roca Bathrooms Product Pvt Ltd. said, "At Parryware, we constantly strive to create elegant and durable products for our discerning customers and are always searching for new technologies to improve the consumer experience. Faucets serve as the finishing touches of bathroom spaces, allowing the homeowner to personalize the space as per his or her need. Enhancing our product portfolio, Droplet faucets are a perfect combination of design, technology and innovation.The idea was to eliminate the chaos of choice and bring function and fashion together."
The range is available in key markets across 7000 outlets in India; starting from INR 925 for faucets.