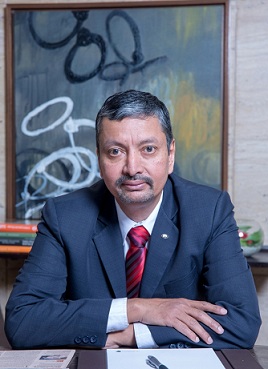 Manohar Bhat takes charge as Head of Marketing & Sales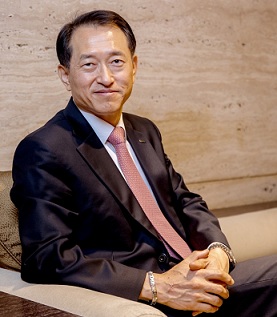 Yong S. Kim joins as Executive

Chennai, January 16, 2018: Kia Motors India (KMI) today announced the appointment of Manohar Bhat as Head of Marketing & Sales and Yong S. Kim as Executive Director, effective immediately. They will be a part of the core senior management team at KMI and will be instrumental in setting up the India operations for marketing and sales.
 Manohar Bhat joins Kia Motors India as Head of Marketing & Sales. He will be responsible for marketing, sales andaftersales service operations. He will work towards building the brand Kia as a household name in India.
 An automotive industry veteran with twenty five years of experience, Manohar has headed various marketing and sales functions nationally with major Indian automakers.
 In his new role, Yong S. Kim will be responsible for overseeing the sales function, mid-to long-term strategic plans of KMI, and coordination with Kia Motors Corporation head office in South Korea. He will coordinate marketing and sales requirements of KMI at a corporate level, equipping KMI strengthen its position in the Indian market.
 Mr. Kim has thirty years of auto experience with various global country positions in KMC. With his deep understanding of the Indian market since he set up operations here in the initial days of his career, he is well poised to play a vital role in making Kia a success in India, what will be the third largest auto market in the world soon.
"The appointments of Manohar Bhat and Yong S. Kim to pivotal senior roles at KMI is the next step in forming an experienced top management team who will realize KMI's vision and the big plans we have for India," commented Mr. Kookhyun Shim, MD & CEO of KMI.
"Kia is a car brand associated globally with being dynamic, youthful and extremely  stylish. With a positive can-do attitude lying at the heart of everything that we do, Manohar is a perfect fit for our brand ethos and I am confident he will take us from strength to strength", he added.
Commenting on his joining KMI, Mr. Bhat said, "It is indeed a challenging role and I am excited about making Kia the preferred choice in all segments across India. We are confident that we will be not only capture substantial market-share once we launch the brand, but also be a player who delights and has the power to surprise its new Indian customers."
About KIA Motors India (KMI) 
In April 2017, Kia Motors signed a memorandum of understanding (MOU) with the State Government of Andhra Pradesh, India, to build a new manufacturing facility in Anantapur District. Kia Motors' first manufacturing facility in India is under consideration to commence in the first quarter of 2018. The manufacturing facility is expected to begin production in the second half of 2019 and produce approximately 300,000 units per year.
For more information about Kia Motors India, please visit our website www.kia.com
About Kia Motors Corporation (KMC)
Kia Motors Corporation – a maker of world-class quality vehicles for the young-at-heart – was founded in 1944 and is Korea's oldest manufacturer of motor vehicles. Over 3 million Kia vehicles a year are produced at 14 manufacturing and assembly operations in five countries which are then sold and serviced through a network of distributors and dealers covering around 180 countries. Kia today has over 51,000 employees worldwide and annual revenues of over US$45 billion. It is the major sponsor of the Australian Open and an official automotive partner of FIFA – the governing body of the FIFA World Cup™. Kia Motors Corporation's brand slogan – "The Power to Surprise" – represents the company's global commitment to surprise the world by providing exciting and inspiring experiences that go beyond expectations.
For more information about Kia Motors and our products, please visit our Global Media Center at www.kianewscenter.com