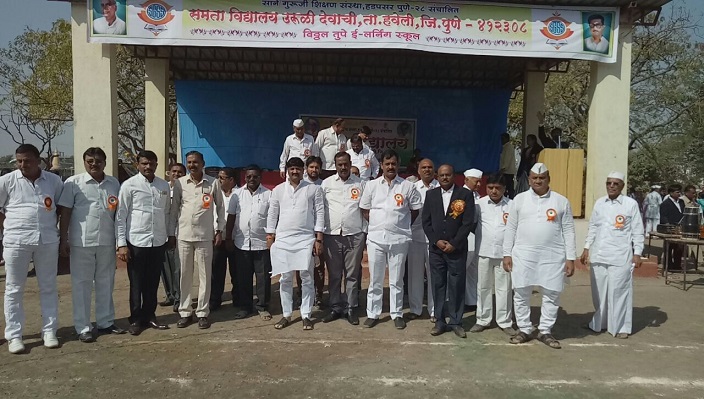 The program was launched on January 26, 2018 at Samta Vidyalaya with their first health camp in Uruli Devachi village in Pune and will organize health camps in other villages across the state every Thursday.
Pune, January 29, 2017 – In India, the lack of healthcare infrastructure is a major issue that has been affecting the lives of urban masses and the rural population equally. The access to healthcare is a deep concern for people living in the rural areas of this vast nation. To address the healthcare issues of people living in the villages of Maharashtra, Taraji's Foundation has now launched Village Health 2020 Mission with an objective of making healthcare accessible for at least 2020 villages across the state till the year 2020. The program was launched at Samta Vidyalaya in Pune District.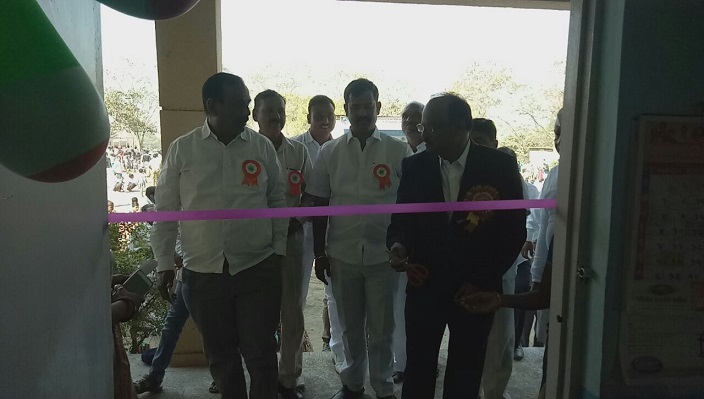 Taraji's Foundation is a not-for profit organization launched in the name of Shri Taraji Goel who has been instrumental in bringing a social and economical change in many parts of Maharashtra. The Foundation will organize health camps in different villages every Thursday between 5 and 7 pm where villagers will be given primary healthcare benefits at a paltry contribution of just Rs. 10 each. Each patient will get free medicines from the Foundation. The health camp will be attended by doctors from different specialties, namely General Physicians, Eyes Specialists, Skin Care Specialists, Dentists, ENTT Specialists and others. Villagers will benefit from healthcare services, like screening, diagnosis, consultation and medication.
Vedant Goel, who is the grandson of Shri Taraji and also the Team Leader of the Foundation is the man behind starting this health mission. Speaking about the mission, he states, "Our mission is to help every Indian and help them to improve their health conditions. The objective is to make healthcare accessible to everyone, no matter if he or she lives in a remote village. Before 2020, we want to expand this initiative to cover 2020 villages in the state."
The initiative has been supported by BuyNGOcraft.com, which is an exclusive online marketplace for NGOs, artisans, weavers, craftsmen, self-help groups, and others to sell their handmade goods and crafts to the worldwide customers. The online portal aims at strengthening the rural economy to help skilled villagers to build their own regular and sustainable income stream.
Speaking to the media present at the occasion, Vedant says, "We have drafted a state-wide plan to cover the major portion of Maharashtra during our healthcare campaign period. We will keep updating the media about key developments on a regular basis. Moreover, we want our story to reach other NGOs, organizations, social workers and others so that our model can be replicated and the mission can be extended in other parts of the country as well."
About Taraji's Foundation 
Taraji's Foundation is a social organization registered under societies registration act of India, with their head office in Pune, Maharashtra. The NGO works in the areas of healthcare, education for all, women and child welfare, skill development and other segments for the benefit of socially and economically weaker sections of the society.
For more details, please contact:
 Contact Person: Vedant Goel
Telephone: +91-8983886688
Email: connectvedantgoel@gmail.com