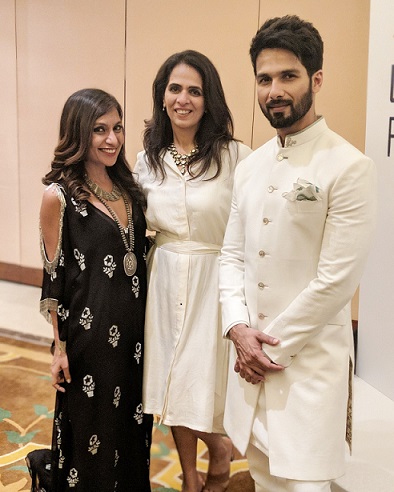 Get Inside Access with Vh1 this February

Vh1 brings back its homegrown show Vh1 Inside Access with MissMalini Season 2 powered by Google Pixel 2 premiering February 11th, Every Sunday, 8PM ~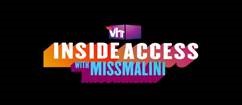 ~ Vh1 partners with 10 brands to launch a one of a kind 10-week marketing campaign 'Get Inside Access' providing inside access like never before~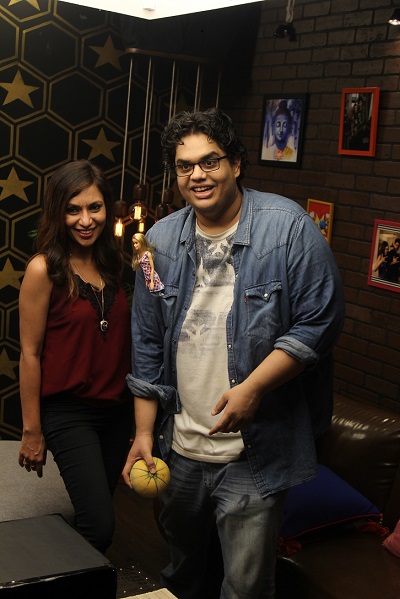 Chennai, February : This February, staying true to its vibe of unlimited quality entertainment, Vh1 brings back another season of 'Inside Access with MissMalini' filled with non-stop gossip, excitement and drama. Hosted by the queen of digital media, Malini Agrawal, the show witnessed tremendous success in its premiere season giving viewers access to interviews with leading celebs, larger than life music concerts and the scoop on the best gossip from insiders. Inside Access with MissMalini Season 2 will not just give viewers a sneak peek into the country's music and entertainment space, but will also get them access to some of the most premium and specially curated events and experiences across the country. Set to premiere on Sunday, February 11, 8 PM only on Vh1, the show introduces an exciting new segment #GetTheScoop, spilling the latest trends from social media.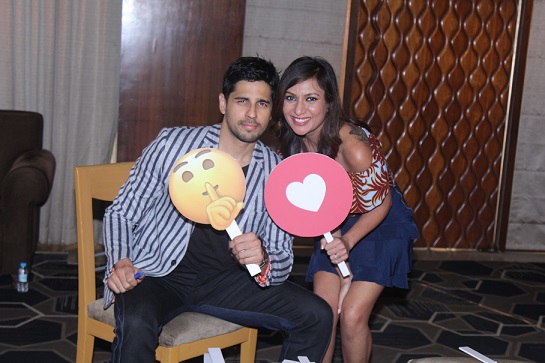 Elated about Inside Access with MissMalini Season 2, Malini said, "I'm so happy that in its first season, the show received a lot of support and got so many fans. I got a chance to not only meet some of my personal favorite artists but also interact with them up close and personal! This season I am looking forward to an action packed ride through Bollywood, Fashion, Music and more! You'll get to see the stars like you never see them and even hear some secrets you've never heard before! And last but not least; inside access to the most happening events and fashion weeks in the country. Vh1 viewers are definitely in for a blast this February! Who's coming with me?"
To dial up engagement for Vh1Inside Access with MissMalini Season 2 powered by Google Pixel 2, Vh1 is all set to launch a one of a kind marketing campaign 'Get Inside Access' providing 10 weeks of 10 special 'Inside Access' offers in partnership with leading premium brands like JCB and outlets like Hard Rock Café, Out of The Blue & Smaaash to present viewers with the ultimate 'Inside Access'. The brand is launching 1 big contest each week starting with Vh1 Inside Access to Vh1 Supersonic 2018– With an exclusive backstage tour to meet the artists. With a new offer, each week ranging from Inside Access to free makeovers with JCB stylists, All Day Long Happy Hours at Bombay Bronx and a chef curated free 8 course meals with Out of the Blue; viewers will enjoy the ultimate Inside Access with this Vh1 Initiative.  Adding spunk to the consumer experiences, Vh1 will provide Inside Access to an internship with one of the most successful female entrepreneurs in the entertainment industry, Malini Agrawal aka MissMalini.
Adding an extra dollop of entertainment this February, Vh1 also brings Promposal beginning 12th February, and Lovepalooza,a Valentine's Day Special on 14th February. In addition, catch the Brit Awards 2018 exclusive on Vh1, on 26th February, celebrating great music and world class musicians.
Gear up as Vh1 bring the best and premium entertainment for consumers this February!
About Vh1
Vh1 is India's only 24-hour International entertainment channel that provides viewers with their daily dose of International music, Hollywood, Pop culture and Lifestyle. Vh1 is a part of Viacom 18, a 50 – 50 joint venture between Viacom & TV 18. Since its inception in January 2005, Vh1 has grown tremendously reaching over 75 million people in India. Vh1 India has grown the English music audience by 180% in the last 5 years alone. The channel has pioneered the heady combination of programming content and live on ground activities. Vh1 has been committed to bringing to Indian audiences the best of international music genres like EDM, punk, rock, reggae, hip hop, pop, jazz etc. Through their international properties like 'Rock Rules', 'Jazz Masters', 'Hip-Hop Hustle' & 'Handpicked' Vh1 has successfully brought down, artists such as  Anoushka Shankar, Wyclef Jean, KardinalOffishall, Mobb Deep, Flipsyde, Jazz legend Herbie Hancock & chart topper Simon Webbe. From 2011, Vh1 India also secured a multi-year deal for Music's Biggest Event – The Grammys. This deal has spearheaded Vh1 as the No.1 viewing destination for the youth in the English entertainment and lifestyle space. Globally, Vh1 is available across 148 million households in over 124 countries/territories.
About Viacom18
Viacom18 Media Pvt. Ltd. is one of India's fastest growing entertainment networks and a house of iconic brands that offers multi-platform, multi-generational and multicultural brand experiences. A joint venture of TV18, which owns 51%, and Viacom Inc., with a 49% stake, Viacom18 defines entertainment in India by touching the lives of people through its properties on air, online, on ground, in shop and through cinema.
About MissMalini Entertainment (MissMalini)
MissMalini Entertainment is a multi-platform new media network dedicated to entertaining, inspiring and connecting India's Internet Generation. The company's pioneering Entertainment, Fashion, and Lifestyle website, missmalini.com, attracts over 4 Million monthly unique visitors per month and has been named "India's most famous blog" by the The Huffington Post and Forbes. MissMalini's organic social media following of over 8 Million highly engaged fans makes it one of India's top digital influencers and has earned the #1 spot on SERMO's Global Digital Influencer Index 2016. MissMalini was among the very first Indian media houses to produce branded content on behalf of its brand partners, for which it has been recognised as "Content Marketer of the Year 2016" by DMAi.
Building on its digital leadership, MissMalini made it's foray into television in 2014 with the reality entertainment TV series, "MissMalini's World" on TLC. In 2015 it launched celebrity news show, "Kya Seen Hai" on ZOOM, followed by "Vh1 Inside Access" in 2016 with Viacom. The media house also ventured into the Digital Radio space in the same year with its hit original show "Bollywood+" on Saavn which hit the airwaves in September 2016.
MissMalini Entertainment was founded in 2011 by Malini Agarwal – named the #1 Most Influential Woman in Indian Media, Marketing and Advertising 2017, along with co-founders Mike Melli (CRO) & Nowshad Rizwanullah (CEO).