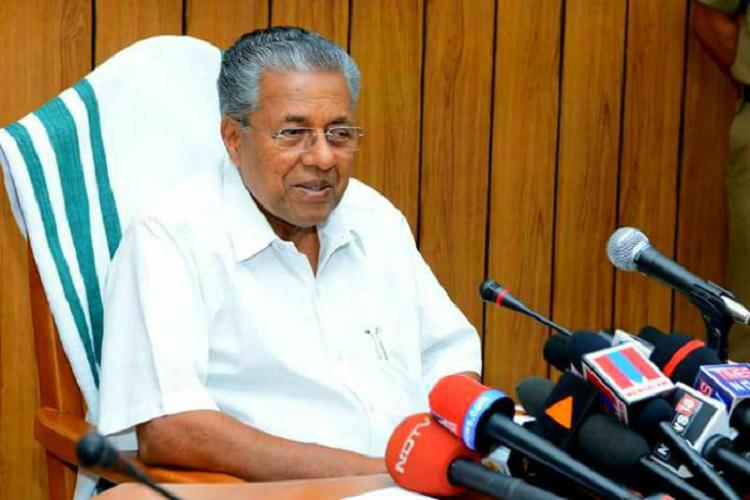 Kerala Chief Minister Pinarayi Vijayan was admitted to a private hospital in Chennai on Friday night.
Sources at Apollo Hospital in Chennai have confirmed to TNM that the 73-year-old Kerala CM has been admitted to the hospital.
As per a medical bulletin issued by Apollo Hospitals on Saturday, Pinarayi was admitted at 11.55pm on Friday for a "routine annual medical check up". The bulletin, signed by Dr RK Venkatesalam, who is Joint Director Medical Services at Apollo Main Hospital, states that the CM will be discharged on Sunday.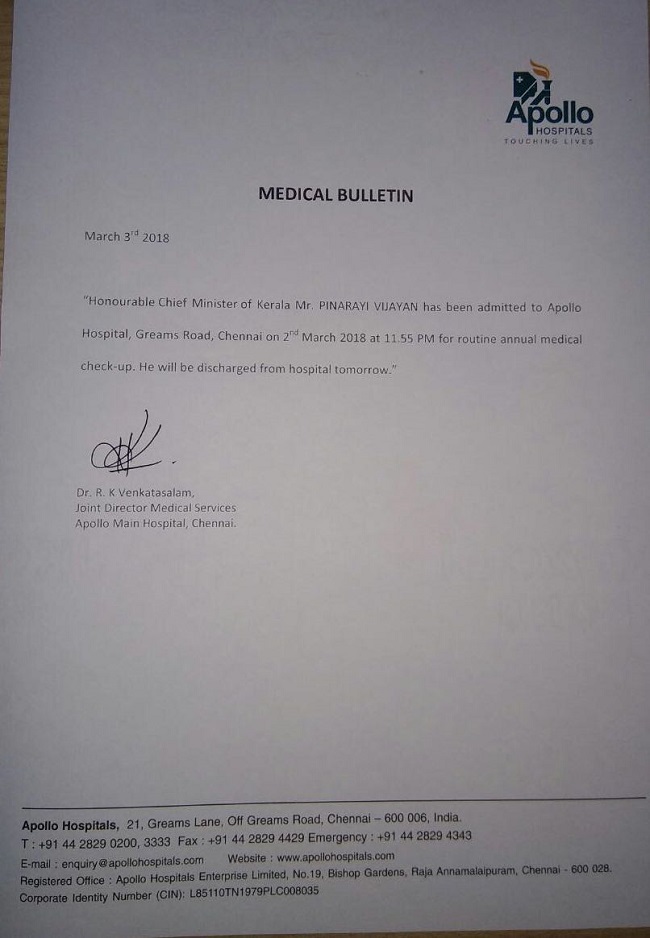 According to reports, Pinarayi Vijayan was admitted following a dip in his blood count.
The Times of India reported that Pinarayi Vijayan is being monitored by a team of doctors including infectious diseases experts.
However, the CM's office maintains that Pinarayi Vijayan hasn't been admitted to hospital, but it was his wife who was taken to Apollo Hospital for a check-up.
Later on Saturday evening, Pinarayi and his wife left the hospital for the state guest house in Chennai.
Actor-turned-politician Kamal Haasan visited the Kerala CM at the state guest house and inquired about his health. His newly launched party Makkal Needhi Maiam's Twitter handle posted pictures of the meeting.
In the run-up to his party launch, Kamal had met with CM Pinarayi last year and had sought his advice. Praising the CM then, Kamal had said, "My admiration for him is not blind, it is a sensible one. Look at his statistics, look at the funds he has and what he has managed to do with it. you should be proud of him. Doesn't matter if he is left, right or centre, there are Western standards of living here."
On Friday, the Kerala Chief Minister had visited the family of Madhu, a victim of mob justice at Attappadi in Palakkad. Announcing a slew of tribal welfare measures following the visit, Pinarayi also promised to take strict action against the perpetrators of the crime. Madhu was beaten to death by a mob, who accused him of stealing groceries. He died on his way to the police station.