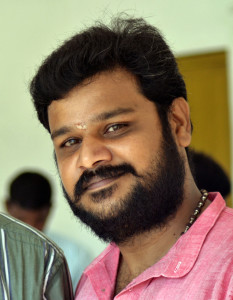 In Tamil films songs were played vital part, Films are talk about some periods only, But songs stands long time.
Each and Every song is different varieties. Some songs will reaches heart in first listern. Some songs will gives feel of the suituation.
These songs are seen along with scenes make us feel of the movie and sentiments. As like as newly released and successfully running film " Pichaikaran " Lyricist Priyan's song " Unakkaga Varuven " touched every ones heart.
He also wrote Lyrics in " Manasukkul Manasukkul Pudhu Mazhai " song form " Anjathey" film, " Sexy Lady Kitta Vaady " song from " Ninaithaley Inikkum " film, " Uzhumalarasey Uzhumalarasey " song from " Uththama Puthiran " film, " Vela Vela " song from ' Velayutham "  film, " Maakkayala Maakkayala " song from " Naan " film, " Jananam Jananam " song from " Kolisoda ", " Maskaaraa Pottu Mayakkuriye " song from " Saleem ". These song all were went huge hit in Tamil film Industry.
Question raised about recently released Director Sasi Directed, Hero role did by Music Director Vijay Antony " Pichaikaran " film song " Unakkaga Varuven ".
Lyricist  Priyan answered,
For me and every lyricist, Each and every song is like debut song only. Already i wrote approximately 400 songs. Each and every song is gave fresh experience. In my point of view story related songs are powerful.
Same that " Pichaikaran " film song " Unakkaga Varuven " song fully related to the story. Before starting to write this songs Hero of the film Music Director Vijay Antony particularly mentioned that to me song should not be in poetic, It should be simply and loaded with love feeling words are important for this song. Every one should be understand easily.
I wrote and give 10 types of Lyrics they liked very much this " Unakkaga Varuven " song. This song gives me huge popularity to me. Plenty of wishes came on as earlier. Daily minimum 50 wishes comes by calls and facebook.
I wish Thanks to every one who encouraged me.