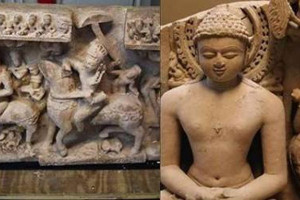 The most-wanted kingpin of the sensational antique smuggling case, Deenadayalan, surrendered to the Idol Wing police Friday night.
The octogenarian smuggler who is the prime accused in the case, has been transferred to the judicial custody of the Madras High Court, even as a special team of officials from Delhi is set to reach the city to probe him.
According to A.G. Pon Manickavel, Inspector General of Police (IG), Idol Wing, his team got a tip-off that some idols were stolen from temples in Tamil Nadu and were taken to Andhra Pradesh. They were again brought to the State to be smuggled to Mumbai.
They took the detour as we had intensified checking. Based on the tip-off, we tracked and nabbed three persons – Maan Singh (55), Kumar (60) and Rajamani (60). The three worked for Deenadayalan," he said.
Deenadayalan had stocked the idols stolen from temples across the state and from Karnataka at his bungalow on Murrays Gate road in Alwarpet and had planned to smuggle them out of the country, police said.
A native of Andhra Pradesh, he had set up an art gallery in his wife's name in Chennai in 1965 and eventually entered the smuggling business. He is said to be involved with notorious idol smuggler, Subash Kapoor, now lodged in Puzhal prison.
Meanwhile, Vijay Kumar, founder, India Pride Project, a volunteer group working towards bringing back stolen artefacts, said that Deenadayalan was involved in the smuggling of the statue of Ardhanareeswarar, along with one of Pratyangara Devi from the temple in Vridachalam