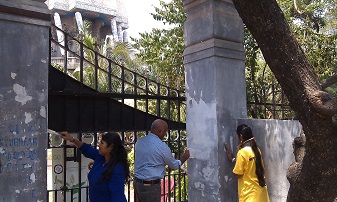 The non-stop 32-hours long Paint-A-Thon started on Friday (17th March) night and will continue until early morning on Sunday (19th March)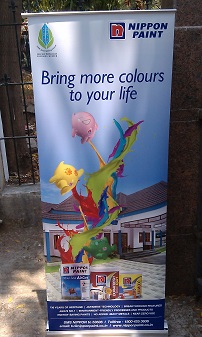 Chennai, India, March 18, 2017: Nippon Paint (India), a leading eco-friendly paint manufacturer, has tied up with Thuvakkam, a non-profit organization headquatered in Chennai, to organize a Paint-A-Thon in the city. Around 200 Volunteers have come together to paint the walls of the 25,000 square feet cultural heritage Valluvar Kottam building in a marathon painting session and also to clean up the area around the site.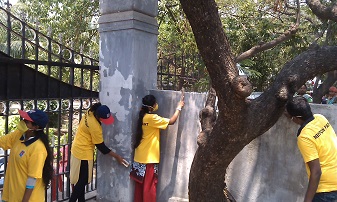 Approximately 200 litres of paint and painting tools have been supplied for the event by Nippon Paint, who signed up to walls of the building.
The reason behind the initiative is Nippon Paint's loyal support of societal programmes that emphasize the path of sustainable development. Nippon Paint strives to benefit both its customers and society as a whole and creat advanced products that boost quality of life while protecting the environment.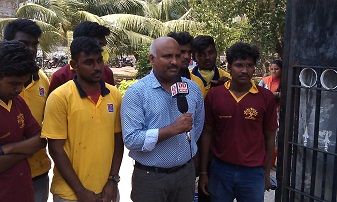 The 41-years old monument was constructed as a tribute to Saint Thiruvalluvar, who wrote 133 chapters of the 1330-verse Thirukkural, approximately 2000 years ago. The temple stands at a height of around 39 metres, and contains a stone sculpture of Saint Thiruvalluvar.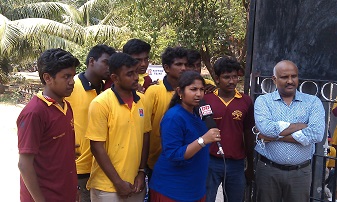 Commenting on the initiative, Mr. Mahesh S Anand, President – Decorative Business, Nippon Paint India said, "We are delighted to be associated with an organization  like Thuvakkam that is committed to giving back to society. The initiative is especially important, because it involves embracing Tamil Culture, and contributing to society. Nippon Paint is deeply committed to meeting the social needs of society, and focuses on improving the quality of life. Our contributions reflect the strong values we firmly uphold with the commitment we make in giving back to the society."
"We wish to be the change that we want to see in the society so we step closer in changing the society amidst ourselves. We wanted to do our part in revamping the place taht was getting tarnished which is considered to be the iconic representation of the world renowned poet Thiruvalluvar"., said Mr. Krishna Kumar S, Founder, Thuvakkam.
About Nippon Paint
Nippon Paint, founded in Japn has over 137 years of experience and is the number one paint manufacturer in Asia, and among the leading apint manufacturers of the world. Nippon Paint produces high-quality paints and coats for decorative, industrial and automative sectors. Over the years, Nippon Paint has har perfected its products by means of breakthrough paint technology, with an emphasis on innovation and eco-friendliness. Nippon Paint's mission is to create advanced productsthat boost quality oflife while protecting the environment. Through innovative technology, Nippon Paint benefit its customers and society. The company and its subsidiaries has presence in 31 countries which includesJapan, Singapore, Malaysia, South Korea, China, India, Pakistan, United Kingdom, Germany, Greece and Russia.