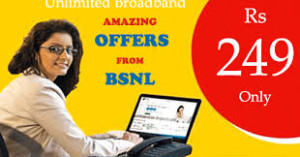 New Delhi, In a series of offering customer friendly schemes for the benefits of customers and to attract new customers to the experience wireline Broadband services, BSNL is launched a very cost effective & affordable promotional Unlimited Broadband Plan ' Experience Unlimited BB 249 ' implemented from 9th September 2016.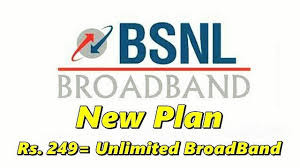 Under this plan, customers can download Unlimited Broadband data without bothering of any data limit in GB BSNL shall offer 2mbps speed under this plan.
If customer uses the above plan continuously in a month, they can download upto 300 GB data by paying only Rs.249/-. Hence, per GB of data download cost comes out as less than Rs. 1/- per GB After six months, customer will be migrated to one ofe the regular BB Plan based on the choice of the customer.
BSNL's Cairman cum Managing Director Mr. Anupam Shrivastava told that BSNL is the only operator who is offering lowest per GB data download cost plan under Broadband services in the country.
He further told that the above plan shall enhance the customer experience towards BSNL's wireline broadband services and shall attract new customers to experience BSNL Broadband services.
New Broadband connection can be visiting nearest BSNL customer service centre or by calling Toll Free number 1800 345 1500. More details in this regard can be obtained by visting BSNL website www.bsnl.co.in